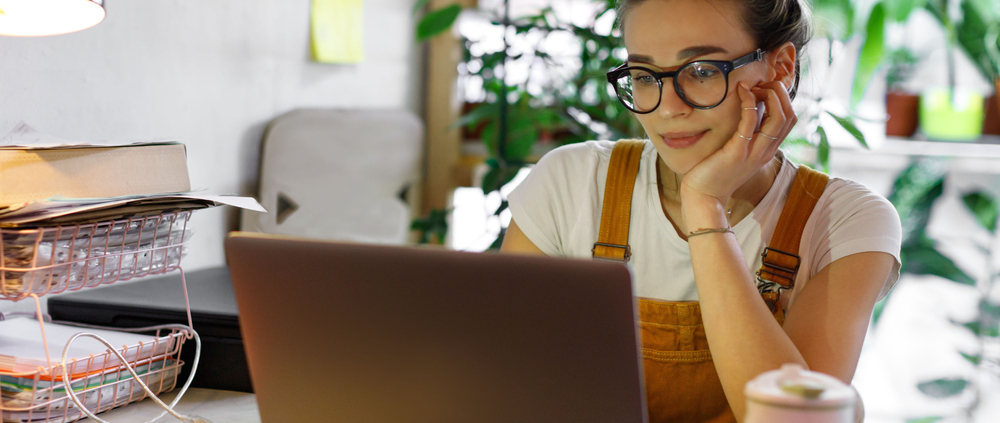 10 Reasons to Return to Work in Manufacturing Jobs Now
From Finance to Family, Getting Back to Work Is Critical
Millions of people were laid off from manufacturing jobs because of COVID-19. It appears that now the economy is reopening, many of those millions don't want to return to work. Considering that unemployment is paying more than some of the manufacturing jobs folks had before the economy was shut down, this is hardly surprising.
If you're in this boat – where your unemployment income is higher than you would be earning at work – you might want to rethink your strategy of staying at home. Here are 10 compelling reasons to return to work sooner rather than later.
1. The Gravy Train Is Slowing Down
If you lost your job because of COVID-19, you've been able to collect an extra $600 each week in unemployment benefits on top of your state payments. For many, this has meant a load more cash in their pockets. But it's coming to an end. The gravy train is slowing down, and scheduled to pull into a station soon.
From the end of July, that extra $600 is likely to disappear into thin air, unless lawmakers say otherwise. That's going to leave a huge dent in your finances. It was good while it lasted, but it won't last forever.
2. Don't Bank on the Federal Government to Do the Right Thing
Lawmakers could vote to keep paying you all that lovely extra cash, but you shouldn't bank on this happening. They may also vote to pay you 100% of your previous wage. They could put you on a sliding scale – the longer you remain unemployed, the less you'll receive in unemployment benefit. Something that we can certainly say is that somewhere down the line the money will run out. If you don't have a new job in manufacturing when this happens, you could suddenly find yourself competing against thousands of candidates for each job, while trying to exist on a pittance in unemployment benefits.
3. You Can't Afford to Refuse a Job
If you're collecting unemployment benefit and refuse a job, you could lose your benefits. To keep collecting, you'll need to prove that you refused to work for a 'good cause'. States are likely to make it tougher for you to refuse work and keep collecting as the economy opens. And guess what? Yep, you got it – that job you refused has now gone. Someone else snuck in ahead of you.
4. You Need a Steady Income
Now that we've established you cannot rely on state and federal benefits to always be there, you need to consider what damage not having a steady income could do to you and your family. Vacations are gone. That home improvement project must be put on ice. Forget about upgrading your auto. The college fund you've been saving for your kids will be frozen – or worse, used for your daily living expenses. No date nights, no dining out, and you'll need to make your clothes last a little longer. A good manufacturing job with a solid wage can give you all this. You can't rely on the government to do the same.
5. Avoid Gaps on Your Resume
Gaps on your resume can be embarrassing. How do you explain to a hiring manager that you didn't work for a few months because you didn't want to, because you were getting more cash from the government? That's not an easy conversation to have.
6. Working Gives You a Sense of Pride
There's no doubt about it, working provides a sense of pride. When you return home after an honest day's work, and know that you've done a good job, your mental health is likely to improve. Studies have shown that unemployment increases mental health issues. If you remain unemployed for a long time, you're twice as likely to suffer depression, and also risk anxiety or fall into substance abuse.
7. You Regain That Social Contact You Crave
Have you missed your friends and work colleagues? Have you missed the chat and jokes you used to have – one of the most satisfying things about work? The sooner you return to work, the sooner all this will return.
8. Maintain Healthy Relationships at Home
Being around the same person 24/7 is tough. Not undoable, but it gets harder. Eventually you'll run out of things to talk about. You won't have your days to discuss, because you've lived them together. Being apart for a few hours a day helps to keep relationships fresh. Studies have shown that unemployment increases the risk of divorce. One in five Americans who have been unemployed for a year or longer say that the relationship they have with their partner has worsened.
9. There's Only So Much Netflix You Can Watch
Binge watching those series you've been promising yourself to watch has been enjoyable. But there's only so much you can watch before you run out of programs that interest you. Then what do you do?
10. Returning to Work Soon Could Boost Your Career
So, we come to the tenth reason you should return to work sooner rather than later. Employees who return to work sooner could be at an advantage. Not only could there be less competition for jobs, but you could also get a leg up on the career ladder. You'll have early access to training and development in the new normal, and this could pave the way to more responsible roles and higher wages.
Don't Leave It Too Late to Return to Work
Government money won't last forever. Your career needs kickstarting. Returning to work in manufacturing jobs sooner will help you climb the ladder faster. It will give you a reliable salary, and you'll beat the stampede of candidates when the Cares Act benefits grind to a halt. You'll be happier, and so will your relationships at home. You don't have to miss your friends from work – there are golden opportunities to make new ones. Contact Coast Personnel today and take a leap forward in your job search.
https://www.coastjobs.com/wp-content/uploads/2020/07/shutterstock_1674467302.jpg
667
1000
Coast Personnel
http://www.coastjobs.com/wp-content/uploads/2019/02/Coast-1030x434.png
Coast Personnel
2020-07-21 15:43:35
2021-03-30 13:18:58
10 Reasons to Return to Work in Manufacturing Jobs Now