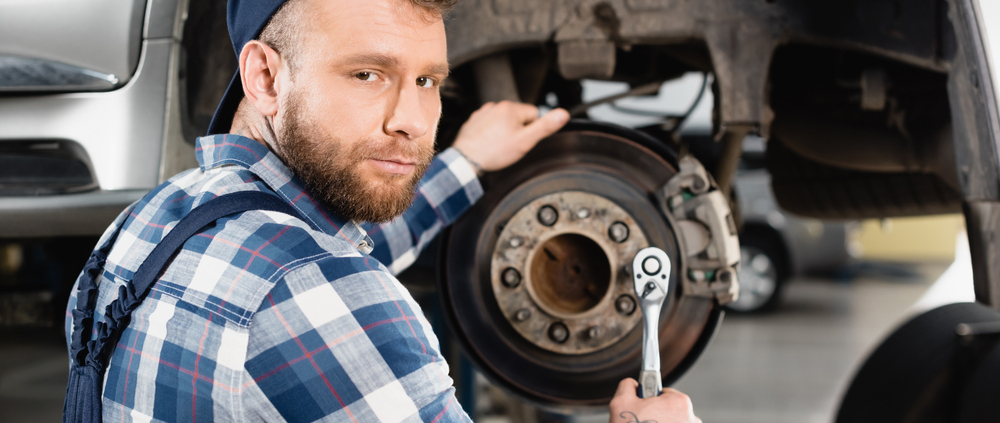 What Everybody Should Know About Maintenance Mechanics Jobs
The Tips and Tricks for Your Trade
If you're considering maintenance mechanics jobs, there are a few things you need to know. Firstly, know that pursuing a maintenance mechanic career is a great decision. It can provide you with:
Incredible career prospects
Great earning potential
Varied work
Want to know how to find the perfect maintenance mechanics jobs? Here's what you need to know first.
What Is a Maintenance Mechanic?
Maintenance mechanics diagnose, repair, and maintain machinery in a variety of industries, ensuring a company's machines operate safely, efficiently, and effectively.
As a maintenance mechanic engineer, you'll be responsible for the maintenance and repair of mechanical components such as engines, transmissions, and other such parts.
You'll also work with both internal and external customers to ensure that repairs are made to machinery in a timely fashion.
You may work with different types of equipment, such as automobiles, trains, airplanes, and more. Your work as a maintenance mechanic engineer is crucial in our society, keeping businesses and processes running smoothly.
What Are the Required Skills and Education for this Career?
To become a maintenance mechanic engineer you will need to obtain engineering training, mechanical training, and hands-on experience in your field.
You'll need a high school diploma to gain basic skills and technical knowledge. Mechanical drawing, blueprint, and mathematics are areas of expertise you could also gain further qualification in to boost your value to employers.
You can also get an engineering degree specific to your field of interest. You can obtain professional certification through bodies such as the International Maintenance Institute, which offers the Certified Maintenance Technician (CMT) certification and Certified Maintenance Professional (CMP) designations. You'll need to pass an exam and fulfil required work experience.
You would need to find a job as a mechanic or apprentice in your preferred field of engineering. The final step would be to continue getting more hands-on training and work experience, where you'll develop sounder understanding of your trade.
Skills required include:
Dexterity
Computer understanding and confidence
Strength and stamina
Patience
Problem-solving
Analytical thinking
Communication skills
Of course, you'll learn the mechanical and engineering skills required to work at entry-level, and develop further throughout your career.
You'll Always Be Learning
What you learn as you progress throughout your career can vary greatly depending on the type of field you plan to work in.
For instance, a mechanic engineer in aircraft maintenance will need to know how aircraft systems work, while an automotive mechanic engineer will need to be able to diagnose and fix any problems with cars.
To become a diesel engine mechanic, one should know how engines work and have excellent knowledge of mechanics, electronics, hydraulics, pneumatics, etc. to work with highly complex machines.
Electrical automotive engineering jobs are also on the increase.
No matter where you begin your career in maintenance mechanical engineering, there are plenty of options to consider for variation, increased expertise, job satisfaction, and the ability to remain in demand as times change.
How to Succeed as a Maintenance Mechanic
The first step is to make sure that you have the right set of skills we've mentioned. You will also need safety skills, to reduce the risk of harm or injury to yourself and others.
It is also important that you are a team player who can get along with others in the workplace and work well in close quarters with them. You'll also need to:
Have a social media presence that is reputable and active for networking and screening
Most importantly, you should start looking for employment opportunities within this field by contacting a specialist staffing agency. They will help you discover the latest and most opportunistic maintenance mechanics jobs available, no matter where you are in your career.
If you're entry-level, they'll help you get the experience you need to progress. If you've got 10 years under your belt and fancy a change in the industry, they'll support you to find and consider the best options for you, so that you can give your career the boost it needs.
Find Your First Job as a Maintenance Mechanic
Are you ready to begin? We're here to advocate your application to some awesome and fully supportive employers looking for candidates just like you.
Getting your career off the ground can be exciting, but daunting – don't worry. We've got your back. We're here to show the way, from resume checks to interview tricks, to finding you that all important first job as a mechanic.
Upload your resume with Coast Personnel today and get started.
https://www.coastjobs.com/wp-content/uploads/2021/08/shutterstock_1860461590.jpg
667
1000
Coast Personnel
http://www.coastjobs.com/wp-content/uploads/2019/02/Coast-1030x434.png
Coast Personnel
2021-07-05 12:00:19
2021-08-02 14:55:42
What Everybody Should Know About Maintenance Mechanics Jobs