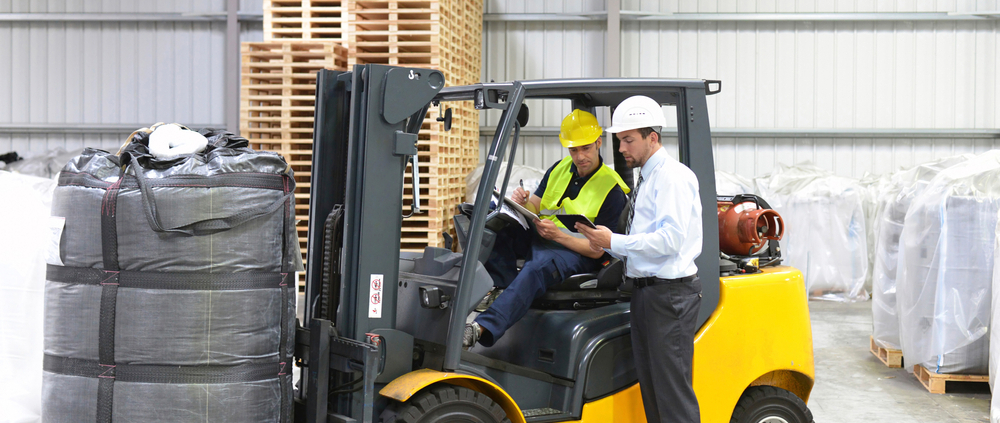 5 Tactics to Land Forklift Operator Jobs Fast – Guaranteed
Wave Goodbye to a Difficult Job Search
It's tough to get forklift operator jobs. It's probably going to get tougher, as we move out of lockdown and more people chase fewer vacancies. With a forecast of 25% unemployment because of the effects of the lockdown, you're going to need to work hard to stand out from the competition for forklift operator jobs. To help you, we've put together these five tips that will virtually guarantee you a job offer.
1. Customize Your Resume
68% of hiring managers spend less than two minutes reviewing a resume. Your resume doesn't have much time to make a great impression. Sending a generic resume to every company is not going to make you stand out. Read each job description thoroughly and customize your resume for each application to highlight the skills and experience your next employer wants.
As well as your forklift license, consider what each role specifically requires. For example, it may be pertinent that you highlight your knowledge of safety protocols or your experience of handling the type of products stored in the hiring company's warehouse. Perhaps you have other hard skills and soft skills that you should bring to the employer's attention.  Match your qualifications, knowledge, experience, and skills to the job advertised, and you'll have a greater chance of success.
2. Create Personalized Cover Letters
Much like your resume, your cover letter is a great opportunity to make a great first impression. Just as you do with your resume, create a personalized cover letter for each forklift operator job application.  Read the forklift operator jobs description thoroughly. This will help you explain why you are the right fit for the specific job advertised. Conduct research into the company and demonstrate that you know the company and would be a good cultural fit.
3. Research the Company You Are Interviewing With
One of the most common questions at an interview is, "Why do you want to work for this company?" This could be the make or break question in your application. Answer this well, and your name could be inked onto the contract before you leave the interview room.
Take time to research the employing company. Review their website and their LinkedIn pages. Learn about their work, their customers, and their values and culture. Then prepare an answer to that big question that shows you'll fit in perfectly – because you have the same values and ambitions as they do.
4. Do Interview Prep
As well as preparing for your interview by researching the company, consider other questions you may be asked and prepare for these. Have examples of challenges you have overcome in previous roles ready to demonstrate your skills and experience.
As well as preparing answers to questions you may be asked, prepare some questions to ask the interviewer. What do you want to know about the role and the team you will be working with? Should you ask about their internal procedures and processes, the type of equipment they use, deadlines and health and safety policies?
The level of preparation demonstrates to the interviewer how interested you are in the forklift operator job. It will also help you feel calm and confident during the interview. If you are prepared for the question that is coming you will deliver answers with ease. This will help make a great impression, ensuring that you remember to share all the relevant information about yourself with the hiring manager.
5. Learn from Every Interview
The worst thing you can do when applying for forklift operator jobs is to not learn from your interview mistakes. If you don't land the job, review your performance. Figure out where you may have gone wrong and make sure you don't repeat the same errors in the future.
Land The Forklift Operator Job You Want Faster
Job searching is tough and with high unemployment, competition will be fierce. Don't blame other people for your struggle to find a job. Look at what you can do to improve and stand out. If you are finding it hard to land a forklift job, you may need to change your approach to interviewing and applying for roles. The tips here will help you land the forklift operator job you want the most.
To give yourself an extra boost in the jobs market, contact Coast Personnel team today. As a specialist staffing agency, we work with some of the best employers of warehouse jobs in the United States – ensuring our candidates (that's you) get the opportunity to land the jobs they deserve.
https://www.coastjobs.com/wp-content/uploads/2020/06/shutterstock_1639795513.jpg
676
1000
Coast Personnel
http://www.coastjobs.com/wp-content/uploads/2019/02/Coast-1030x434.png
Coast Personnel
2020-06-09 10:26:09
2021-03-30 13:40:22
5 Tactics to Land Forklift Operator Jobs Fast – Guaranteed