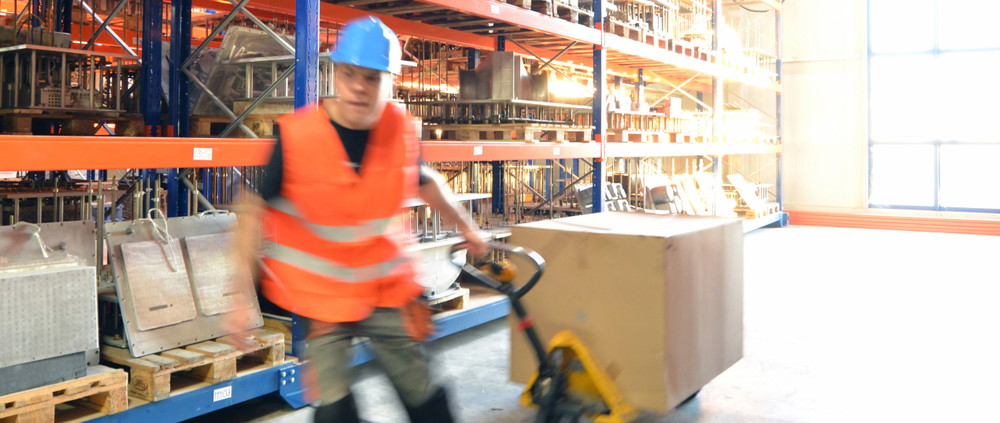 Can the Growth in Warehouse Jobs Continue?
Why Warehousing Jobs Can Provide a Strong Career Path
A career in warehouse jobs is attractive for many jobseekers. You'd love to move up the career ladder in warehousing, but you're not sure how stable the warehouse industry is.
Statistics from the Bureau of Labor Statistics show that the number of warehouse jobs in the United States has increased by 90% since 2020.
The BLS now forecasts that there will be another 121,300 new jobs created in the sector by 2029. This will bring total warehouse jobs to almost 4.4 million.
In this article, you'll learn why opportunities in warehouse jobs will continue to be plentiful and attractive.
The Future for Warehouse Jobs
The pandemic has changed the warehouse environment at extraordinary speed. Including the increased demand for PPE and household items, the warehousing industry has had to rise to the challenge of implementing vast changes rapidly.
The working environment has changed, as organizations ensure safety of employees through social distancing, PPE, and staggered shifts and breaks. This is likely to stay in force for the foreseeable future, with warehouse positions required to monitor safety policies and procedures.
The pandemic has also accelerated the shift to eCommerce and home deliveries, producing a further advance in logistics and warehousing. Household items have been ordered at drastically increased volumes online.
In addition, many operations have had to adapt to manufacturing evolution:
Alcohol producers changed their product to hand sanitizers
Auto and vacuum manufacturers started producing ventilators
Resilience in warehousing has been key to adjusting to consumer needs.
Automation Isn't Killing Warehouse Jobs
Contrary to popular belief, automation won't wipe out warehouse jobs. Automation is set to be increasingly implemented to:
Carry out the repetitive, time-consuming tasks
Analyze and monitor data
Identify maintenance requirements
However, these tasks do not reduce the need for warehouse jobs. Instead, they allow warehouse operators to:
Focus on other tasks that cannot be done through automation
Increase productivity
Improve job satisfaction
Warehouse jobs will also be required to maintain and monitor technology to ensure safety, accuracy, and efficiency.
Pandemic Uncertainty Is Supporting Rapid Growth in Warehouse Jobs
While other sectors fell victim to the pandemic's shocking effect on unemployment levels, the warehouse industry required thousands more employees to meet demand. The United States BLS recorded 46,000 more warehouse jobs on payroll in September 2020 compared to 2019.
The uncertainty of the pandemic has seen consumers spending at a 35% increase online, according to Deloitte. This is down to various factors:
Short-term impact – mostly triggered by consumers stocking up on items in preparation for lockdown, as well as the increased need for safety items, such as Covid-compliant equipment for businesses to operate, and general PPE and sanitization products.
Long-term consequences – many workers are now working remotely and increasing their spending – both for professional and personal use – as a result.
Additionally, as jobs losses rose and others re-evaluated their careers, the increase in small businesses being created also contributed to a growth in supplies from warehouses.
Retiring Baby Boomers Will Create More Jobs Openings
Many employees in warehouse jobs are baby boomers, who are approaching retirement age. This is also contributing to an increased demand for skilled workers to fill the newly vacant positions.
With warehouse jobs providing excellent career paths from entry-level to senior roles, many baby boomers will have reached higher-level positions that will become vacant and enhance career prospects for younger workers applying for warehouse jobs.
Enhance Your Career Prospects in Warehouse Jobs
With increased demand for skilled workers in warehouse jobs, you're in a great position to enhance your job prospects. Employers will be looking for these crucial skills:
High communication skills
Computer literacy
Team player
Problem solver
Flexibility
Organized
Willingness to learn
Highly adaptable
To progress up the career ladder in warehousing, you should set out to continually improve your skills. The best way to do this is on the job, learning the ropes, while learning from others. Offer to take on further responsibilities, and take up opportunities to learn new skills.
As growth continues in the logistics sector, employers are looking for individuals who strive to develop and continuously adapt to demand – do so, and you'll likely get promoted in warehouse jobs.
A Bright Future in Warehouse Jobs Is Waiting for You
Warehouses in the United States have seen incredible changes and growth in response to huge demand. Online sales continue to escalate. Automation must be monitored, while employees focus on specialized roles. Baby boomers are retiring and leaving skills gaps to be filled. Consumer demand is ever-changing.
To succeed and meet demand, warehouses need skilled people to fill their warehouse jobs. If you have the skills and the ambition to progress in the warehouse industry, contact Coast Personnel today.
https://www.coastjobs.com/wp-content/uploads/2021/02/shutterstock_1553697569.jpg
668
1000
Coast Personnel
http://www.coastjobs.com/wp-content/uploads/2019/02/Coast-1030x434.png
Coast Personnel
2021-02-08 12:00:32
2021-03-30 12:46:38
Can the Growth in Warehouse Jobs Continue?