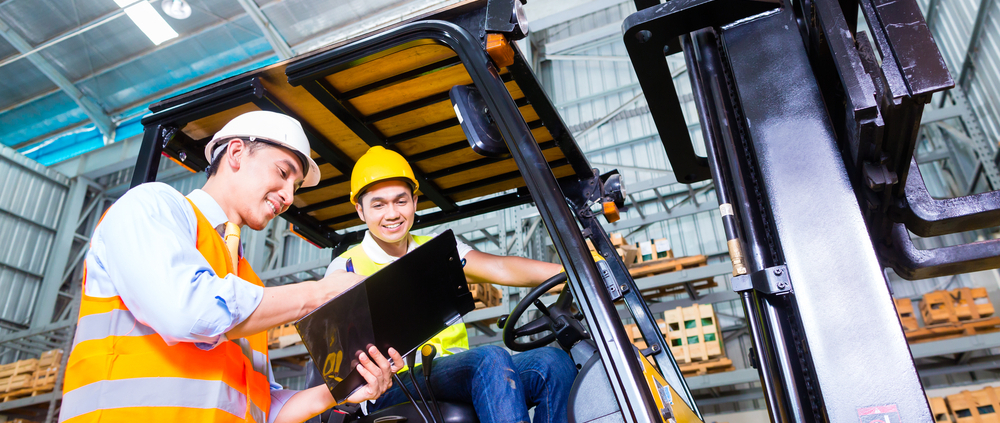 Interview Advice for Warehouse Jobs
How to Nail Skills Questions in Interviews
You've landed an interview for a warehouse job. That's your first target completed successfully. Now your challenge is to ace the interview. Hiring managers will have prepared a whole range of questions to ask you, and your interview will include skills-based questions.  Read this guide to learn how to prepare and deliver answers to these questions – the answers that will impress the hiring manager and help land the warehouse jobs you most desire.
What Are Skills Questions?
Skills-based interviews are popular with employers, but often make candidates nervous. However, if you prepare well you won't suffer nerves during the interview. Instead, you'll accept these questions for what they are – a chance for you to demonstrate the skills you will bring to the warehouse job you are applying for.
When asking these questions, the interviewer is giving you the opportunity to express your knowledge and experience. Often, they will put you in a real-life situation to learn how you would perform in the job.
Why Do Employers Ask Skills Questions?
Employers ask skills questions to understand how you will use your skills to adapt to the role they are interviewing you for. How you demonstrate past behavior can help employers build a picture of how you would behave in future, should they hire you.
Skills questions also give the interviewer an idea of your background and previous experience. They give you the opportunity to present what you have learned from previous roles or education, and how that will bring value to the warehouse job for which you are interviewing.
Through asking these questions the interviewer will determine if you have a suitable skillset to be able to take on all the responsibilities that accompany the job advertised.
How Do You Know You Are Being Asked a Skills Question?
Skill questions will focus on skills that are relevant to the warehouse job. Competency-based skills questions will often ask you to give examples of scenarios where you have used your skills. Rather than simply asking, "Do you have good communication skills?" an interviewer may ask, "Give an example of a time you used verbal communication to solve a conflict in a warehouse environment."
How to Prepare for Skills Questions in Interviews
Before thinking about the types of questions you are going to be asked, you should make a list of the skills you need for warehouse jobs. These will include hard and soft skills. For example, hard skills may include forklift driving, experience with a pallet jack, or experience packing. Soft skills may include communication and time management.
Once you have your list of skills, think of situations in your past warehouse jobs where you have used these skills effectively. Think of situations you can confidently discuss and that had positive and measurable outcomes.
How to Answer Using the STAR Technique
There are many techniques that can help you answer interview questions, but the STAR technique is one of the most effective. In this technique, you split your answer into four sections and provide explanations for each, showing evidence for your skills.  The STAR technique works like this:
• Situation:
Describe the context of the situation. For example, perhaps you encountered a conflict with a colleague in the warehouse in your current or previous job, or needed to get an order filled quickly.
• Task:
Recount what your responsibility was in the situation. For example, you may have been responsible for meeting a deadline or resolving a conflict.
• Action:
Outline what action you took to successfully complete the task. Explain your specific role, rather than focusing on the team or colleagues.
• Result:
Explain the outcome. What did you accomplish? What did you learn? How did your actions help team performance?
When using the STAR technique, it's important to keep the primary focus on your action and results. While you do need to explain the situation and task, you can trim out the unnecessary details. The warehouse hiring manager wants to see how you performed. Give details of the results, how they benefited the company, and why you were happy with the outcome.
Example Skills Questions and Answers
Question:
"Tell me about a time you had to meet a tight deadline in your last warehouse job."
Answer:
In my current role there was a time when we had a big order to fill on a deadline for a new customer, with only a few hours to fulfill the order.
I was made responsible for this order, and needed to liaise with the customer to ensure order details were correct.
Having confirmed their exact needs, I assigned tasks in priority and delegated the work to members of my team. As members finished their tasks, I reassigned them to help complete other parts of the order.
Working as a team, we were able to beat the seven-hour deadline in two hours. Though it was hard work, the team had achieved a tough goal under pressure. More importantly, my employer was able to fulfill the customer order on time and secure new orders going forward.
Breeze Skills Questions for Warehouse Jobs
When interviewing for a warehouse job you will be asked skills questions. A great way to prepare is by creating a list of your skills, and situations in which you have used them, and familiarizing yourself with the STAR technique. You will answer questions more concisely and thoroughly, show that you have the skills required, and be more confident when interviewing.
Michael Avidano, President comments "Do not be late for your interview. An interview is generally a one time shot at making a good impression with your potential employer, showing up late for your interview is surely going to be a red mark against you, if not automatically disqualify you from the warehouse position all together." Avidano continues "Be prepared, plan ahead and leave early. It's better to sit in your car and decompress in the parking lot, before an interview, than push it and barely make it or worse, be late."
"If you're going to interview for a warehouse job, no, you don't need to show up in formal dress clothes, however, you should skip the holey jeans, cut off shorts, and t-shirts with swear words or obscenities on them. Dress one notch nicer than you typically would for your day to day work." Avidano adds this great piece of advice "If you're interviewing at a warehouse? Perhaps a nice pair of jeans, a polo or even nice t-shift, and appropriate shoes for a warehouse, steel toes if required (you do not want your shoes or clothing to prevent you from getting a tour or exploring the warehouse).
As a specialist staffing agency, Coast Personnel work with some of the best employers of warehouse jobs in the United States. Whether you are seeking your first warehouse role or you are a seasoned pro looking for a new opportunity, contact Coast Personnel today.
https://www.coastjobs.com/wp-content/uploads/2020/04/shutterstock_248926987.jpg
667
1000
Coast Personnel
http://www.coastjobs.com/wp-content/uploads/2019/02/Coast-1030x434.png
Coast Personnel
2020-04-29 09:44:16
2021-03-30 13:55:39
Interview Advice for Warehouse Jobs