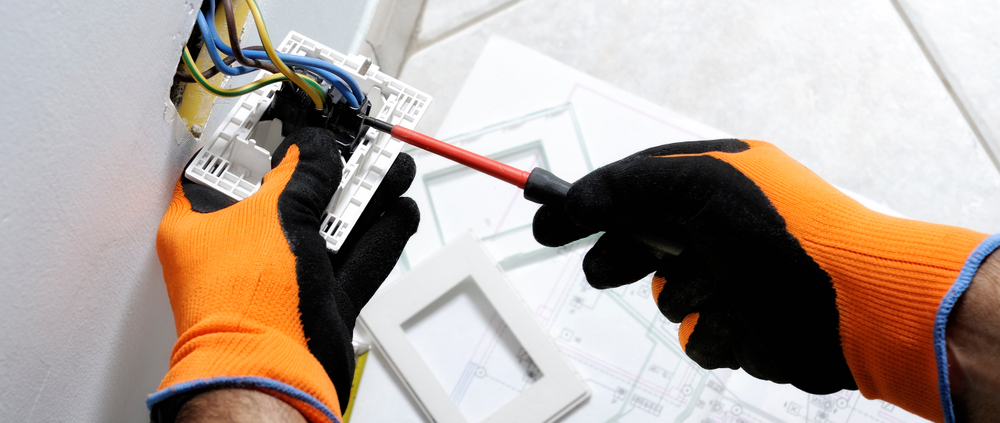 Repair Technician Interview Tips: Do You Work Well on Your Own?
How to Show You're a Team Player Who Works Well Solo
Landing a repair technician job is difficult at the best of times. With lockdown continuing and unemployment high, competition is only likely to increase. Unemployment is forecast to reach 25% because of COVID-19.  Repair Technician roles are also going to change due to the lockdown. While many may soon be able to return to work in the field, social distancing will likely be a new part of company policies. To help you stand out in your repair technician job interview, you will need to show you can work in these new and different conditions. Here are some tips to help you ace your interview.
Answering "Do You Work Better Alone or As Part of a Team?"
This was a tricky question for repair technician to answer before the COVID-19 outbreak. Now, it is even more difficult. Social distancing rules are going to change work dynamics. Repair technicians must be able to demonstrate that they can work well independently and adapt to new policies.
Before the COVID-19 outbreak, most repair technicians – whether working with computers, mechanics, or electric equipment – typically worked as part of a team. As such, when applying for previous repair technicians' jobs you may have been used to demonstrating that you work well in a tight-knit team. In the 'new normal' you will need to adjust your answer and demonstrate to potential employers that you can thrive in a role that requires you to work more independently.
Formulating Your Answer
You should always prepare for your interviews and known what you are going to say. While scripted answers can come across over-rehearsed and make a bad impression, it is still good to have examples ready and have an idea of what you will say. When formulating your answer to whether you work better as part of a team or independently, you should craft answers that demonstrate that you can do both.
As a repair technician, you may have more examples and confidence in providing answers for working well as part of a team, but not have as much experience working independently. To be sure you formulate an ace answer, here are some things to think about for when you have worked independently:
• Results:
Give an example of a time you have worked well independently or with little supervision and achieved a clear goal
• Decision-Making:
Show that you can make decisions under pressure and without assistance
• Perspective:
You can maintain focus, and work well under pressure, managing stress to get tasks completed
• Support Systems:
Identify the support systems you use to help you thrive at tasks when you work independently
• Deadlines:
Give practical examples that show you can stick to deadlines and complete tasks without needing to be overseen
• Prioritization:
Show how you prioritize your tasks and manage your time when you work alone
• Awareness:
Show you are aware of your limitations and that you have strategies in place to help you overcome your weaknesses
• Confidence:
You are confident of your abilities as a repair technician and are assured that you can complete tasks without the constant need for help or supervision.
In your answer, show your personality and motivation and ensure that you don't come across as a poor communicator. Demonstrate that you work well alone but that you are comfortable working as part of a team. For example, you may focus on how working alone helps you to prioritize your day and manage your time, so that you help your team meet its deadlines and targets.
Repair Technician Jobs Summary
Competition for repair technician jobs is tough. Unemployment is high, and roles are changing due to new company policies that must enforce social distancing rules. To stand out and land the job you want, it's more important than ever to show you work well independently, with little supervision, but that you also consider yourself as a part of the team.
As a specialist repair technician staffing agency, we work with some of the best employers in repair technician jobs in the United States. To improve your future, contact Coast Personnel team today.
https://www.coastjobs.com/wp-content/uploads/2020/06/shutterstock_775400455.jpg
665
1000
Coast Personnel
http://www.coastjobs.com/wp-content/uploads/2019/02/Coast-1030x434.png
Coast Personnel
2020-06-02 10:59:23
2021-03-30 13:44:12
Repair Technician Interview Tips: Do You Work Well on Your Own?