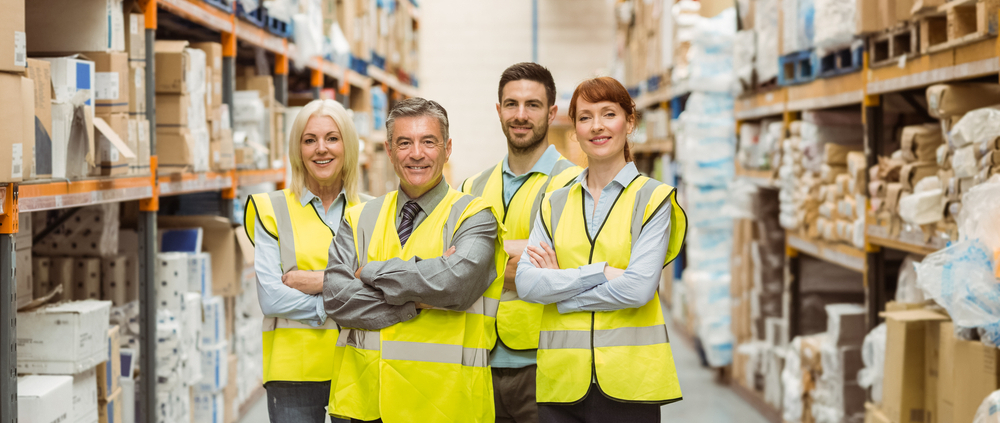 Shipping and Receiving Jobs – Resume Help 101: What Format?
The First Step in Personalizing Your Resume
When you are seeking a new shipping and receiving job, a professional resume is a must. It's a personal advert designed to get you an interview and enhance your chances of a successful job search. Your resume might just be the most important document you ever compose – because if it doesn't do the job it should, you will probably still be stuck in the same position this time next year. The first place to start with your resume is the format.
Why Is Your Resume's Format Critical?
You want your resume to be read, and not scanned and cast aside. If it doesn't look right and convey meaning in the first few seconds, you'll find yourself on the slush pile. That's because, according to a study by online job-matching service Ladders, recruiters spend an average of only six seconds reviewing a resume.
Let's be honest, what will a reviewer learn about you in only six seconds? Quite a lot, according to the study. They can see if you are a job hopper, if your qualifications don't meet requirements, and if you haven't attained a steady career progression. Choosing the right format will draw the reviewer's attention to the points that you want to highlight. That will keep them tuned in for more than six seconds, and help to prompt an invite for interview – when you get to show the hiring company who you really are and why they should employ you.
What Are Your Resume Format Options?
The format you opt for when you compose a resume has a big impact on what the reviewer sees. There are three format options, and we'll look at which you should choose in turn.
• Resume Format #1: Reverse Chronological
If your job history shows a strong career progression and you want a job in the same industry – perhaps a similar shipping and receiving job with a little more responsibility than the one you have currently – this is the format you will probably select. It should help you take the next step on your current career path. This resume format highlights your experience to date and the skills you have gained on your career path. Below your personal statement, you start with your current position and then work back chronologically.
• Resume Format #2: Skills-Based
This resume format highlights your skills and qualifications over career progression. If you are an expert in shipping, or have expert skills and want to change careers, this is the format you should select. Your personal statement will highlight your most relevant skills for the role to which you are applying.
As well as being used to highlight specific skill sets and apply to jobs that provide a career change, this is the resume format to use if you have any significant gaps in your employment history. (A tip here is to be prepared to discuss employment gaps in your interview.)
Resume Format #3: Hybrid
A hybrid resume format is one that combines the reverse chronological and skills-based resume formats. It focuses on your skillsets and qualifications, but includes a section that outlines your relevant work experience in reverse chronological order. This format allows you to highlight skills where you lack experience, and can be used by career changers and if you want to make the next upward move on your existing career path.
Bullet Point Your Resume
As you compose your resume, you'll want to draw attention to the skills, qualifications and experience that match most closely what the recruiting employer desires from candidates. To do this, you should use bullet pointing appropriately. A bullet point list will help:
• Highlight specific skills
• Draw attention to your career achievements
• Describe responsibilities you have previously held
• Outline career progression
Notice how your eye was drawn to the bullet points in this article, and these have taken on extra meaning for you. That's the job your bullet points will do for you on your resume.
Of course, employing the right format for your resume is only the first step in composing a resume that will win you more interviews. We'll tackle other resume writing steps in future articles that we publish. In the meantime, to benefit from a career consultation and learn of some today's most exciting shipping and receiving jobs, send your resume to Coast Personnel.
https://www.coastjobs.com/wp-content/uploads/2020/07/shutterstock_249164641.jpg
667
1000
Coast Personnel
http://www.coastjobs.com/wp-content/uploads/2019/02/Coast-1030x434.png
Coast Personnel
2020-07-07 08:29:40
2021-03-30 13:31:48
Shipping and Receiving Jobs – Resume Help 101: What Format?