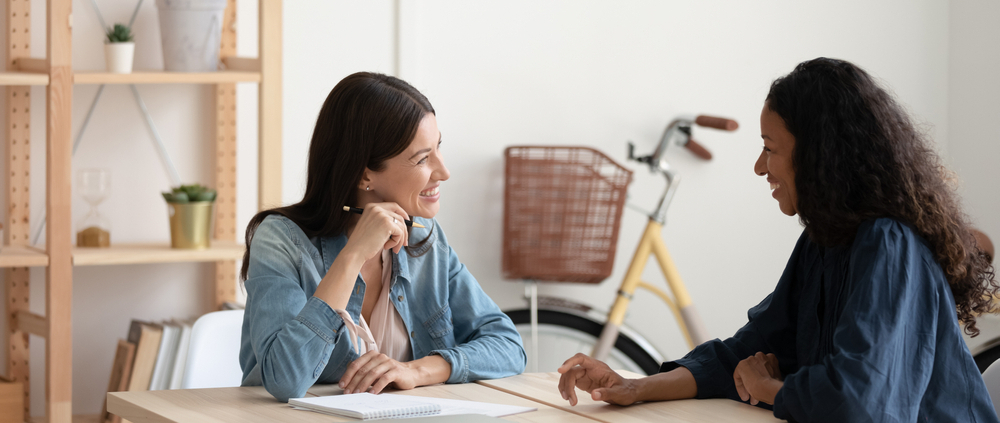 Should You Use a Commercial Staffing Agency to Find Your Next Job?
Maximize Your Access and Confidence to Your Career Goals
You haven't had much luck finding a new job, and are considering registering with a staffing agency.
It could be a good move. According to research conducted by Ladders, each job receives as many as 250 applicants. Your resume only has a few seconds to make an impact, and it's up against huge competition.
You need an advantage. Could a staffing agency offer you the boost your job search needs?
In this article, you'll learn how a staffing agency can help you enhance your ability to locate your perfect job, and maximize your chances of standing out against other candidates.
Support in Your Job Search
Job searching can be daunting. You don't know where to start, where to look, or how best to present yourself. If you reach out to a staffing agency, they help to alleviate all this pressure and uncertainty. They bring well-suited vacancies to your attention. They provide guidance on your resume and interviewing technique.
Consequently, your confidence is boosted. You enter the interview focused and reassured that your skills are perfect for the role – and the employer will see it.
Access to Many Open Jobs Simultaneously
Searching through an entire universe of jobs boards and vacancies is tough and overwhelming. You're at risk of being tempted to apply for everything, when instead you must apply a tailored approach to every application you make.
A staffing agency has the most up-to-date info on vacancies, bringing perfect matches to your attention. Submitting your resume once to a recruiter allows them to match it up with multiple vacancies simultaneously. You'll be applying in both quality and quantity.
Matching You with Hiring Companies
Experienced recruiters strive to satisfy the needs of clients and candidates. To do so, they focus heavily on ensuring you find a job that you're adequately skilled for, in a company culture that will provide job satisfaction.
A staffing agency takes the time to understand all parties, ensuring a long-lasting match – an important factor that can often be forgotten when job searching alone.
Contract-To-Hire Opportunities Allow You to Try a Job Before Committing
A staffing agency can provide contract-to-hire opportunities – a temporary contract with the possibility of a permanent placement at the end. A contract-to-hire vacancy allows you:
An opportunity to 'test the waters' of a role and employer
To learn new skills
To meet new people
To earn an income and avoid employment gaps
A choice in where your career takes you (you may try a new role you never would have)
An opportunity to land a permanent contract
You Get Valuable Feedback
With unemployment rates high and competition fierce, setbacks can be a regular occurrence in your job search. And when you're going it alone, it can be hard to figure what might be stopping you from finding employment.
With the support of a staffing agency, you can see yourself from an employer's perspective. This will help to highlight what you need to improve on, or tweaks you could make.
A staffing agency wants you to succeed, and will provide the professional, valuable feedback you need to do so.
The Stats Show Candidates Do Better with Staffing Agencies
Don't just take our word for how much better your job search could be when you register with a staffing agency.
Statistics from the American Staffing Association show that you will be more successful in your job search goals if you have a staffing agency on your side:
They provide career opportunities to 16 million employees every year
During an average week, three million Americans are enjoying temporary and contract work provided by staffing agencies
73% are working full-time contracts
20% said they opt for temporary and contract work to enjoy the flexibility it provides
Staffing agencies are bridging the gaps in millions of Americans' professional lives every day.
Improve Your Job Search with a Staffing Agency
It's a competitive world out there, filled with overcrowded and daunting jobs boards. But there is no need to head out on your job search alone. With the help of a staffing agency on your side, you'll get:
The support you need, from resume, to vacancies, to interview technique and beyond
Fast access to multiple and well-matched vacancies simultaneously
Reassurance that who you're applying for will suit you to provide lasting job satisfaction
Contracts that provide you with flexibility and opportunities before committing
Valuable and professional feedback
To maximize your job search, career possibilities, and your confidence, contact Coast Personnel today. We'll line you up with some awesome opportunities.
https://www.coastjobs.com/wp-content/uploads/2021/02/shutterstock_1653287701.jpg
667
1000
Coast Personnel
http://www.coastjobs.com/wp-content/uploads/2019/02/Coast-1030x434.png
Coast Personnel
2021-02-15 12:00:25
2021-03-30 12:44:22
Should You Use a Commercial Staffing Agency to Find Your Next Job?