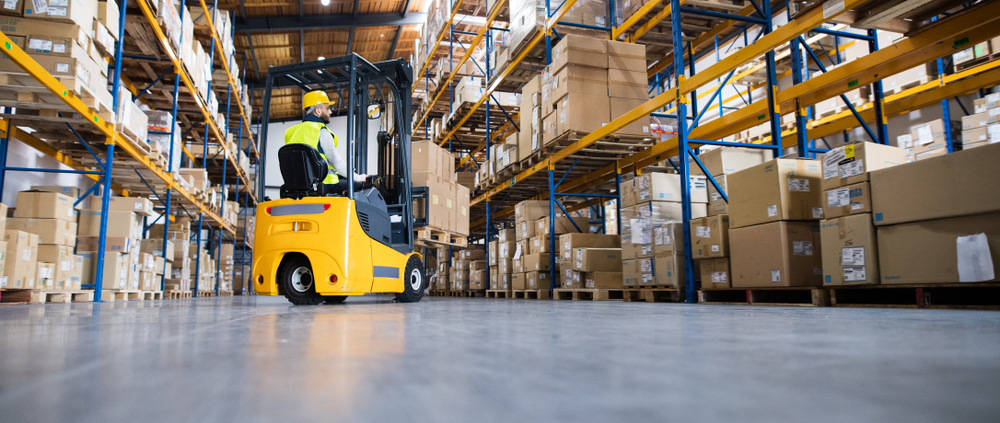 Your Guide to Communicating Effectively in Warehouse Jobs
How to Show Employers You're the One to Employ
Communication skills are crucial in warehouse jobs. It determines performance and safety. Consequently, if you can't communicate well, you'll struggle to land the best warehouse jobs.
Throughout the hiring process, employers will test your ability to communicate. A 'Cost of Poor Communications' survey of 400 companies with 100,000 employees cited an average $62.4 million loss per company per year because of inadequate communication to and between employees.
You must show employers you have the skills needed – on your resume and in your interview. If you can do this, any job in the warehouse could be within your grasp.
What Are the Go-To Communication Skills in Warehouse Jobs?
What do we mean by communication? There are four aspects that are equally critical to effective communication in the warehouse:
The ability to read and understand written instructions. Warehouse employees should also be able to communicate using diagrams and symbols when necessary. (If you don't understand, seek clarity, and never guess or assume.)
The ability to build good professional relationships with colleagues for two-way guidance, support, and assistance. You must also be able to talk with vendors, suppliers, and supervisors when there are any problems or needs for changes in the warehouse.
To communicate verbally. You should speak clearly, engaging your listener and ensuring they've interpreted what you've said correctly.
The ability to listen. You must be attentive to keep track of processes, procedures, progress, or details that may impact how you do things and why.
10 Tips to Showcase Your Communication Skills on Your Resume and In an Interview
When you apply for warehouse jobs, the process will be designed to ensure employers are identifying and hiring the best person for the job – and your communication skills will be high on the criteria. Both your resume and interview are your opportunities to show them you're the standout candidate. Here, we look at each.
Your Resume
The purpose of your resume is to provide a snapshot of what you bring to the table, highlighting your skills for warehouse jobs and giving employers a reason to invite you to interview. So how can you evidence your ability to communicate?
Make sure your writing is clear and grammatically correct, with no errors
List communication skills – both verbal and written – in your skills list
If you've worked previously with people of various cultures or needs, make this clear
Use specific examples of how advanced communication has helped your career so far (and impacted results or performances as a team or individually)
Remember, though, that your resume must not waffle. Keep your resume concise (no longer than two to three pages long) and relevant.
Your Interview
You've been invited to interview, because your resume did its job and indicated to employers you could be what they're looking for. Now they want to meet you in person and get a better picture. Remember these pointers:
Research the company and interviewer beforehand – showing a genuine interest will help you communicate and engage better in interview.
Greet the interviewer confidently, and maintain eye contact.
Those communication scenarios you mentioned in your resume – be ready to recall them and go into further detail, and have some other examples to hand, too. Remember: when explaining a scenario, avoid the waffle with STAR – Situation, Task, Action, Result.
They will ask you if you have any questions – have some prepared, such as how regularly feedback is given and how performance is monitored.
Listen carefully to questions, and try to answer as accurately as possible.
Think of a closing line for the end of the interview, to help you leave a lasting impression. 'Thank you for your time today, I'm very much looking forward to hearing from you,' is a great and courteous example.
It's normal to feel a little nervous when attending an interview. Preparing and thinking about answers and questions in advance will help you respond with confidence and keep the interview flowing.
Your First Stop for Communicating Your Skills in Warehouse Jobs
Your ability to communicate clearly and effectively could be the talent that helps you to develop an amazing career in logistics and distribution.
At Coast Personnel, we help you perfect your resume and interview technique, highlighting your skills, and matching you with the most suitable warehouse jobs so that you feel challenged, rewarded, and satisfied with an exceptional warehousing career.
Submit your resume today – opportunities await.
https://www.coastjobs.com/wp-content/uploads/2021/09/shutterstock_776936068.jpg
683
1000
Coast Personnel
http://www.coastjobs.com/wp-content/uploads/2019/02/Coast-1030x434.png
Coast Personnel
2021-09-27 12:00:28
2021-10-07 15:52:17
Your Guide to Communicating Effectively in Warehouse Jobs