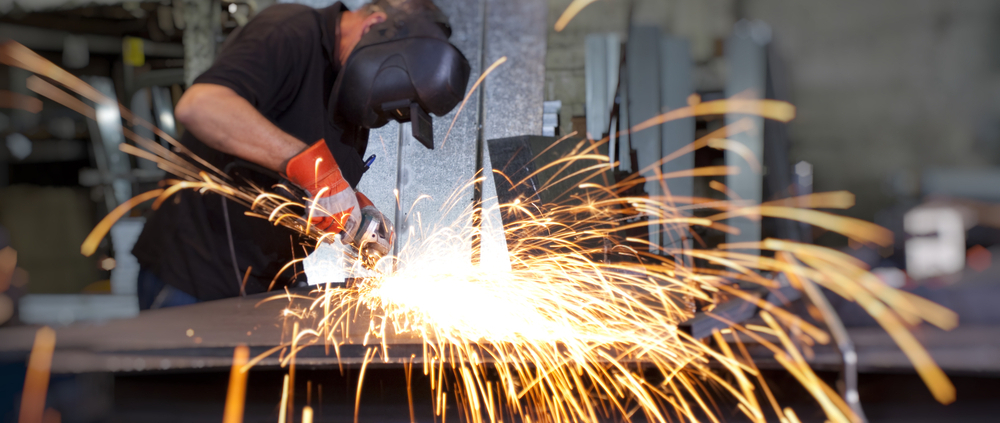 The Skills Gap in Manufacturing Jobs: Are You Ideal For The Job?
Demonstrate Talent to Earn an Above-Average Salary
There's a growing skills gap in manufacturing jobs. This means there are some incredible opportunities for jobseekers in the sector. But what skills are employers searching for? Have you got the skill set that could make you the stand-out candidate for your ideal job in manufacturing?
The Growing Skills Gap in Manufacturing Jobs
In September 2019, The National Association of Manufacturers reported a record 522,000 manufacturing jobs remained unfilled. That's bad news for the industry, especially as a report by Deloitte and the Manufacturing Institute has forecast that more than 4.6 million jobs will be created in the sector by 2028.
Why Is the Skills Gap in Manufacturing Jobs Growing?
The are several reasons why the skills gap is growing in the manufacturing sector. Primarily, though, these three are the main factors:
Advancing Technology
New technologies – such as the Internet of Things, artificial intelligence and machine learning – are changing the way that manufacturing companies operate. However, new technologies bring with them the need for new skills – skills that many of the employees in the sector don't currently possess.
An Unattractive Industry
For new graduates and first-time entrants to the job market, the manufacturing industry is not the place to be. They feel that it lacks excitement and offers only tedious employment. This perception has led to fewer new entrants into the sector.
Baby Boomers Are Retiring
Compounding the issues caused by a lack of new entrants is the upcoming mass retirement of baby boomers. The Deloitte report estimates that around 2.4 million baby boomers will retire in the next 10 years, taking their skills and knowledge with them.
What Skills Command Top Dollar in Manufacturing Jobs?
According to Salary.com, current salaries for manufacturing jobs range from around $30,000 to more than $270,000. The main contributors to how much you can earn are experience and skills. The five skills that manufacturing companies are most keen to hire are:
IT Skills
The manufacturing space is becoming increasingly computerized. You'll need a foundation of knowledge of information technology solutions used in the sector in the manufacturing of products.
Programming Skills
Robotics need employees to monitor and program them. Manufacturing companies need people who can 'collaborate' with their automated processes and robotic machines.
Data Skills
In the data-driven environment, those with analytical skills who can collect and crunch data to make sense of it are in demand. As more companies bring in AI and machine learning solutions to their production environments, the demand for this skill is likely to increase.
Mechanical Skills
As well as hi-tech equipment, employees who have embedded mechanical skills (e.g. engineering skills) are sought after to maintain machinery and keep expensive downtime to a minimum.
Problem Solving Skills
Trouble-shooters are always in demand. Problem solving, critical thinking and rational thinking are key attributes for those seeking to progress in the manufacturing sector. Companies employ people with these skills to add insight, spot issues before they arise, and solve issues should they arise before they have a significant impact on the bottom line.
In summary, an aging workforce, image issues, and the advance in technology are major factors contributing to a growing skills gap in manufacturing. This presents great opportunities for candidates in a sector which is very different to the perception of many. It's not dull and tedious, but vibrant, innovative, and offers high rewards for dedicated and skilled employees.
With the right combination of skills, you could enjoy a job that offers a great salary and working benefits in a growing industry. To learn about some of the most rewarding manufacturing jobs across the United States, register with Coast Personnel Services today.
https://www.coastjobs.com/wp-content/uploads/2020/03/shutterstock_78947410.jpg
667
1000
Coast Personnel
http://www.coastjobs.com/wp-content/uploads/2019/02/Coast-1030x434.png
Coast Personnel
2020-03-05 17:54:52
2021-03-30 14:05:19
The Skills Gap in Manufacturing Jobs: Are You Ideal For The Job?