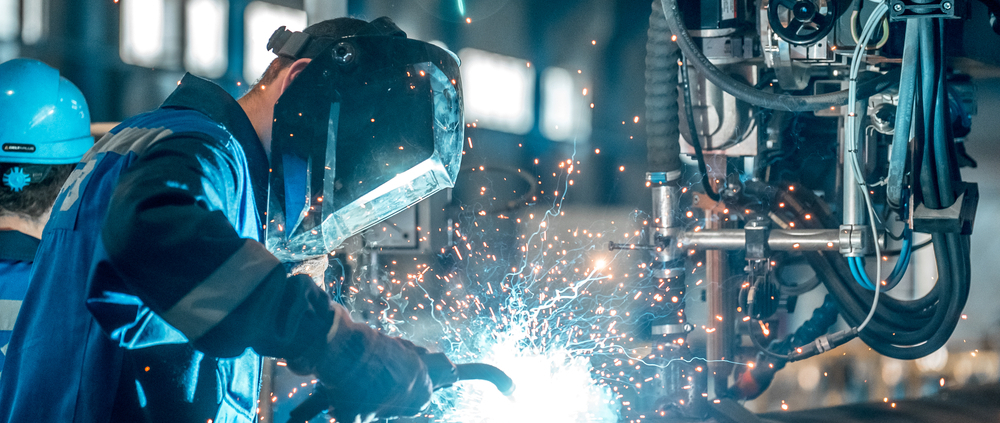 Temp-To-Perm Manufacturing Jobs – Pros and Cons
Should You Take a Temp-To-Perm Manufacturing Job?
The landscape for manufacturing jobs has changed over the years. Changing demands from the consumer and the high cost of hiring have led to many manufacturers to hire temp-to-perm staff. It's a cheaper option than offering a permanent contact immediately, and allows greater flexibility.
With temp-to-perm jobs in manufacturing becoming more common, this might be the next type of job you are offered. However, temp-to-perm manufacturing jobs come with both advantages and disadvantages.
In this article, we examine the advantages and disadvantages of temp-to-perm jobs in manufacturing – helping you decide whether such a role is best for you right now.
Pros of Temp-To-Perm Manufacturing Jobs
A temp-to-perm job can open doors into a manufacturing company, making it easier to land a permanent role. While you may have concerns about a role that does not guarantee a permanent position, it will come with a lot of pros, such as:
·      Possibility of full-time employment
The cost of hiring for manufacturing companies can be high. RecruiterBox has assessed the average cost to hire in the manufacturing industry at more than $5,000.
Finding skilled workers for manufacturing jobs is hard, as candidates can exaggerate skills or end up being a bad fit for the company culture. A temp-to-perm arrangement allows a company to 'try before they buy'. It also allows you to do the same.
If you prove yourself to be a skilled, enthusiastic employee, and make a good impression on your manager during the temporary term of your employment, you are more likely to be offered a permanent position by the employee.
·      A trend of temp jobs in the manufacturing industry
Various studies have found that employers are more likely to hire temp employees today. We've noticed that more employers are becoming reliant on temp-to-perm workers. This arrangement allows them to plan more efficiently and be more agile to the rapidly-evolving employment environment.
As more temp jobs come to the market, this means your chances of landing a temp role rather than a permanent role could be higher. Once you have your foot in the door, you can then work to demonstrate that the employer should consider making you a permanent member of their staff.
·      Keep continuous employment on your resume
With more than 14 million Americans unemployed this year due to the global pandemic, finding a new manufacturing job has never been so tough. Competition is fierce and there are fewer roles to compete for.
Taking a temp-to-perm contract allows you to show continuous employment on your resume. It also helps to keep your cash flow positive, and demonstrates that you are enthusiastic to work.
·      Test the waters at a company
As mentioned earlier, the 'try before you buy' vetting does not only benefit the employer. It also gives you the opportunity to test the waters and see if the job is a good fit.
Taking on a temp-to-perm manufacturing job gives you the time to get to know the role. You can decide if the company, the job tasks, your colleagues, and the culture are the right fit. If not, you can leave at the end of your temporary contract and look for something else.
Cons of Temp-To-Perm Manufacturing Jobs
As you can see, a temp-to-perm manufacturing job can present a great opportunity. However, like any job, it can have its downsides too. The main disadvantages to taking a temp-to-perm manufacturing job are:
·      Does not always lead to full-time employment
Temp-to-perm roles never guarantee a full-time position at the end of the contract. You may spend a few months working for a company, really like the job, but at the end of your contract you may need to resume your job search.
·      Lack of benefits
Temporary staff usually do not receive the benefits that permanent employees do. Paid time off, sick pay, and other benefits may not be given to you while you are in a temporary role.
To Sum Up
Manufacturing jobs are changing. With the constant shifts in demands and employers wanting high-quality candidates, temp-to-perm roles are becoming more common. While this might be a change from the type of role you are used to, it can present a great opportunity to ensure you land a position at the right company for you.
For help finding your next manufacturing job, contact Coast Personnel.
https://www.coastjobs.com/wp-content/uploads/2020/10/shutterstock_539932939.jpg
668
1000
Coast Personnel
http://www.coastjobs.com/wp-content/uploads/2019/02/Coast-1030x434.png
Coast Personnel
2020-10-26 12:00:11
2021-03-30 12:58:21
Temp-To-Perm Manufacturing Jobs – Pros and Cons