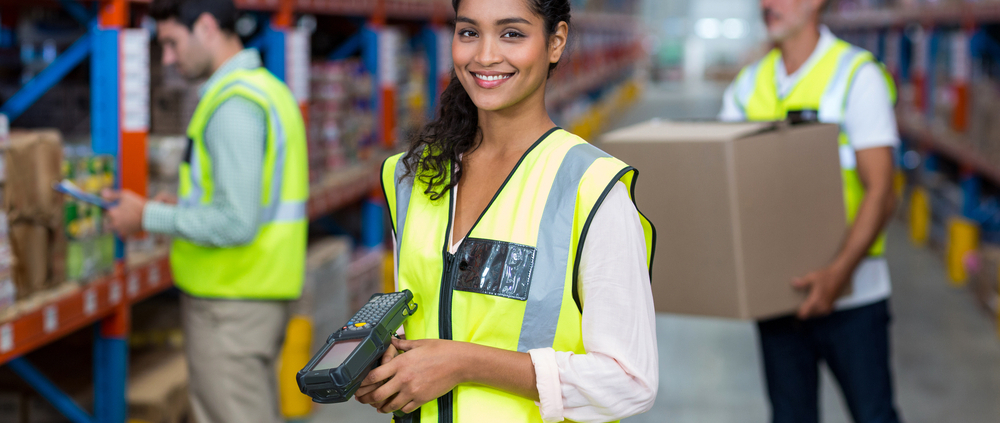 What Skills Will Drive Automotive Jobs in 2021?
Steer Your Career in the Fast Track to an Exciting Automotive Future
Automotive jobs could be bigger business than ever before. Amongst all the turbulence in the world today, the automotive industry could be a big winner.
Traditional cars are still a huge market around the world, but this industry is fast-paced. Needs and wants of consumers are changing at rapid speed. Customers are focused on climate change issues as well as in-vehicle luxuries and safety features. The need for skilled people to meet these demands is increasing.
What exactly does the future hold for automotive jobs? In the everchanging automotive industry, there is a constant demand for the right people to keep up with innovation. Here are the skills that are likely to be most in demand in 2021 and beyond.
Electrical Engineering
According to GlobalNewswire, the electric vehicle market is expected to increase globally by a huge 21.1% by 2030 – that's a huge increase in demand, from 3 million units in 2019 to 27 million.
This whopping increase is in response to interest and demand to meet a climate-conscious consumer choice. People are seeking to reduce their carbon footprint, while lithium-ion battery technology is becoming more affordable for them to do so.
Though the construction of electric motors is much smaller than the traditional engine, highly-skilled electrical engineers will become vital in this sector of automotive jobs, with opportunities across the entire process, from design to manufacturing.
Smart Tech
The bridge between automotive engineering and technology is closing. Consumers no longer expect their vehicles to simply get them from A to B. They expect the outside to be brought into their car.
Technology is fast-paced, where the new very quickly becomes outdated.
Automotive companies must constantly innovate for new and fresh ways to connect drivers, passengers and their vehicles to the world. To do that, they need more than automotive engineers onboard – they need ICT professionals.
Areas of smart technology requiring highly-skilled ICT experts include:
In-car entertainment (YouTube, Netflix, and video gaming)
Automated vehicles – with ongoing development well underway, testing legal, cybersecurity, and overall level of autonomy and safety
Improved connectivity – As long ago as 2014, McKinsey found that 25% of consumers would choose a car for its connectivity over its fuel efficiency
Infotainment connection to access mobile data and apps
Smart safety controls – lane change, safety alerts, parking assistance, spot warnings, etc.
The future is very bright for IT fields – programmers, and data and tech developers – to support manufacturers in providing what consumers want.
Digitalization in Manufacturing Processes
Technology is not only advancing within the models of vehicles, but also in the manufacturing process itself, which is set to be revolutionized by digitalization.
Such areas include:
Advanced data and analytics – allowing transparent supply chains through integrated partner systems, and end-to-end management of the production process
In-vehicle diagnostic systems and preventative data analysis – allowing consumers to be alerted of problems, preventing major vehicle failures, vehicle recalls, and enhanced driver safety
Digital marketplaces – with more sales and enquiries made online, faster information made available to consumers, and virtual showrooms creating a new marketplace to connect vehicles and parts with consumers
Highly-skilled workers in fields of STEM (science, technology, engineering, and mathematics) who have adaptability skills to thrive in an ever-changing, ever-disrupted technological market will be highly sought in automation.
Materials Engineers
New materials are constantly changing the way vehicles are manufactured, such as:
Lightweighting
Increased durability
Resistance to both impact and extreme weather conditions
Flexibility in molding into complex shapes
These different factors will impact:
Fuel efficiency
Level of emissions
Impact on vehicle wear
Corrosion resistance
Ultraviolet protection
Cost in production
Highly skilled materials engineers have an exciting future ahead in a hugely expanding field in the automotive industry.
Summing Up
It's clear there is a constant need for the automotive industry to adjust to what the consumer wants, what the world needs, and how best a manufacturer can achieve it all, in the most cost-effective yet powerful and innovative way.
For a manufacturer to take the lead in the race for the best design, best product, and best profits, they need the best people on their team.
There's a great future for many skilled engineers and ICT professionals in automotive jobs. Contact Coast Personnel today and put your foot on the gas to accelerate toward a rewarding career.
https://www.coastjobs.com/wp-content/uploads/2021/01/shutterstock_508517593.jpg
667
1000
Coast Personnel
http://www.coastjobs.com/wp-content/uploads/2019/02/Coast-1030x434.png
Coast Personnel
2021-01-04 12:00:48
2021-03-30 12:56:13
What Skills Will Drive Automotive Jobs in 2021?