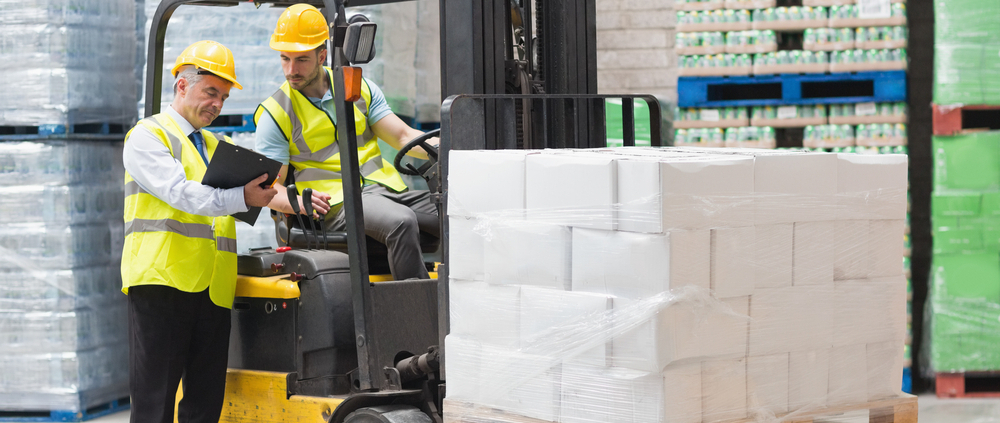 Why You Should Use a Staffing Agency to Find Forklift Driver Jobs
Forklift driver jobs are likely to become harder to get with unemployment exploding because of the COVID-19 lockdown (it's forecast to rise as high as 25%), . The competition for Forklift driver jobs is going to get tougher. It will become harder to earn an interview, and more difficult to stand out from a larger crowd. To help give you the best chances of finding and landing a forklift operator job, you should consider using a staffing agency. Here's why.
Support and Advice in Your Job Search
Staffing agencies are staffed by skilled recruiters. They will have years of experience of recruiting for forklift driver jobs, and understand the recruiting process inside out. A staffing agency will be able to provide advice from the start, reviewing your CV and cover letter to help you submit the best application possible. They know the job market and often have established relationships with employers. They will be able to give you tips on new skills to learn, or what to highlight in your application to make it virtually a guarantee you get invited for an interview.
Interview Preparation for Forklift Driver Jobs
As well as support and guidance in your application, a good staffing agency will also provide help with your interview. They will arrange the interview, give tips on potential employers, offer advice on the types of question you are likely to be asked, and provide updates throughout the hiring process. Working closely with a consultant, you'll be able to ask for help in conducting your research and practice with some example interview questions.
Managing Your Job Search
Searching for a forklift driver job can be overwhelming. It can often feel like it's getting out of control as you search for new positions and send your CV out to multiple companies. You'll need to be well organized to manage the applications you have made, responses you have received, and interviews you have attended. Staffing agencies will have an organized system for managing their candidates and their job applications. With someone by your side taking care of the flow of paperwork and application organization, you can concentrate on preparing for interviews rather than managing to-do lists and diaries. With the weight of this pressure relieved, your job search should become easier – meaning you enter interview rooms more relaxed and confident.
Interview Feedback
A staffing agency will give you actionable advice. If you didn't quite land the Forklift driver job, they will speak to the employer and get you feedback that you can improve on for your next job application. This feedback helps you understand where your strengths and weaknesses lie, so that you can emphasize your strengths and improve weaknesses in your next interview.
They Want You to Get The Job
A recruiter's job is to get you a job. Landing you a Forklift driver job means the recruiter gets their paycheck. They want to place candidates in new roles and are competitive about finding candidates that their clients love – their livelihood depends upon getting the best candidates for each role and ensuring that the candidate is a great match for the employer.
Forklift Operator Jobs – Summing Up
Competition for Forklift driver jobs is high. With unemployment forecast to rise due to the lockdown, you will be competing against more candidates than ever.  Staffing agencies have established relationships with employers and will be able to give you inside tips for your interview and extra details about the employer. They will also be able to help you prepare, running through example interview questions and helping you conduct research about the role.
With the support and advice of an experience recruiter, combined with their client relationships, you are more likely to land a job as a forklift driver faster. As a specialist staffing agency, we work with some of the best employers of warehouse jobs in the United States. Whether you are seeking your first forklift driver job, or you are a seasoned pro looking for a new opportunity, contact Coast Personnel today.
https://www.coastjobs.com/wp-content/uploads/2020/05/shutterstock_256140364.jpg
667
1000
Coast Personnel
http://www.coastjobs.com/wp-content/uploads/2019/02/Coast-1030x434.png
Coast Personnel
2020-05-29 12:56:01
2021-03-30 13:50:10
Why You Should Use a Staffing Agency to Find Forklift Driver Jobs