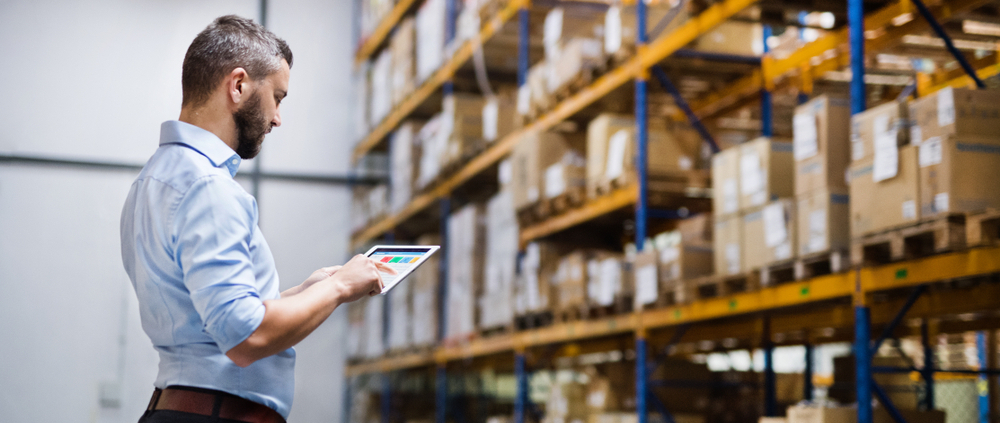 For Warehouse Jobs, How Do You Highlight Your Skills on Your Resume?
Get Your Skills Seen
Warehouse jobs are a great career choice, providing high-valued positions for a variety of skills. But how can you highlight your skills on your resume to get an interview, especially when your resume may only get 7 seconds of attention from a reviewer?
With unemployment still high in the United States, your resume is likely to be in competition with many, many other applicants. Consequently, though you may have the standout skills for warehouse jobs that hiring managers need, your resume could get lost in the crowd.
In this article, you'll learn how to make your resume shine and get your name highlighted for interview.
Give Your Resume a Skills Boost
It's crucial your resume makes an impact immediately. So grab your resume. Make sure it's up to date, and let's get highlighting with these tips:
Punch Those Warehouse Jobs Keywords
The job description isn't just an advert for a vacancy. It's a piece of code littered with keywords that recruiters and applicant tracking systems (ATS) will be scanning your resume for. Note the words down – these will be based on:
Skills
Qualifications
Experience
Qualities
All of which will be based on factors that are most important for performing the job advertised. Here are some key pointers to bear in mind for ATS compatibility:
Ensure keywords are exact matches
Ensure you possess the skills required
ATS tracks from left to right, top to bottom – fancy formats, tables, and text boxes will negatively affect readability, so stick with lists
Make sure you submit in the file type requested
These pointers will help an automated system and recruiters detect your compatible ability with ease.
Include Technical and Soft Skills
Some jobs in the warehouse will require technical ability to fulfil the position from day one. Prioritise these at the top of your skills list. If you have other technical skills that will support your ability to do the job advertised, list these too, underneath the essential skills.
Soft skills – such as communication, organization, and critical thinking – are equally sought-after for many warehouse jobs. These skills act as accelerators that will strengthen a long-standing career in warehousing and logistics, progressing through to more senior roles. Again, seek those specifically requested in the job description, listing other relevant soft skills underneath.
Skills on Top
There are two things employers glance at first to decide whether to read on: your skills and current employment.
Always place your skills center stage at the top of your resume, presented clearly. Follow them with your employment, with the most recent first. With this layout, you'll get the crucial details seen in those first deciding seconds.
Use Bullet Points
Where possible, eliminate paragraphs and use bullet points instead. Cut to the chase. Be concise about your ability. Bullet points will help you do this, and create the white space needed to draw attention to your skills.
Summarise Your Career Goals
Under 'Professional Summary', briefly and concisely outline where you are today, and how you want to progress in your career. Keep it no longer than two sentences, or you may lose attention.
Give the employer a reason to want to interview you – a candidate who strikes as someone who is determined, focused, highly adaptable, and already dedicated to a promising future in warehouse jobs.
Consider Transferable Skills
Warehouse jobs need employees with high-quality skills, no matter their background. There are also many skills you can learn 'on the job'. If you have transferrable skills – skills that will allow you to hit the ground running and make positive contributions from the off – then showcase them in your resume. If possible, provide quick yet powerful quantitative statistics on how these skills helped you in a previous role.
If you're new to warehousing jobs, have confidence in your transferable ability. Such skills will help you go above and beyond the job description – and employers seek them.
Let Us Help You Be Seen for Warehouse Jobs
Here at Coast Personnel, we support you throughout your job search – including professional support and expert guidance for your resume. Better still, we make sure your resume is presented to perfectly matched warehouse jobs. We can see potential in your transferable skills, and help you showcase your best attributes to the best warehouse jobs available today.
It's time you were seen. Upload your resume to Coast Personnel today. We'll make sure you shine.
https://www.coastjobs.com/wp-content/uploads/2021/04/shutterstock_788905441.jpg
667
1000
Coast Personnel
http://www.coastjobs.com/wp-content/uploads/2019/02/Coast-1030x434.png
Coast Personnel
2021-04-19 12:00:26
2021-04-28 12:37:53
For Warehouse Jobs, How Do You Highlight Your Skills on Your Resume?