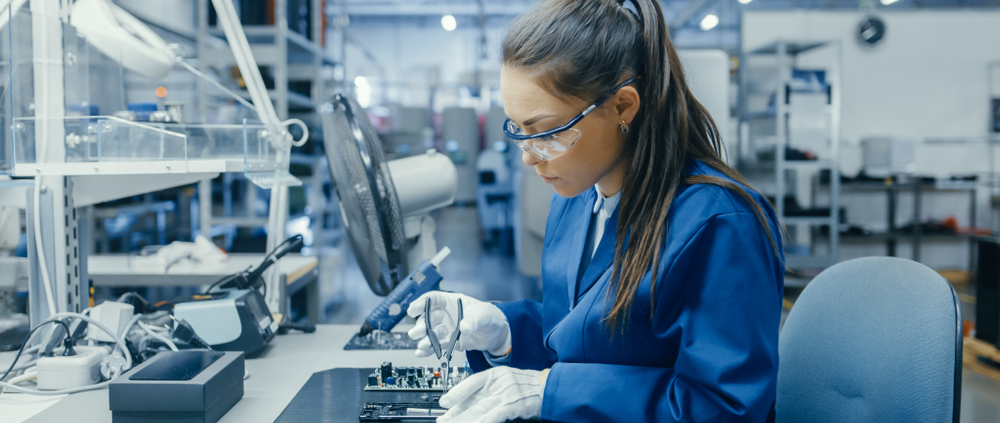 How to Improve at Assembler Jobs in 60 Minutes
These Top Tricks Will Help Your Career Fast
Want to improve at assembler jobs, and fast? Doing so will make you more productive, more motivated, and more valuable to employers. In our article, Why Is My Search for Electronic Assembly Jobs Failing?', we noted the following reasons:
Part of nailing your assembler jobs search is also to be exceptional at what you do. Here's how you can improve in only 60 minutes each week…
Ask for Feedback
If there's anything that really comes close to a magic bullet for improving the quality of performance on a job, it's feedback. Feedback tells us what we need to do better and how we need to improve our performance so that it becomes more effective. It also helps us grow as professionals and take responsibility for our work.
It can be difficult to get constructive feedback on how to improve. Sometimes, others are too busy to provide it. But you must actively seek feedback to achieve mastery in assembly. You should also be open minded and receptive when you receive it.
Learn From Other People's Mistakes and Successes
It is wrong to think that you will never make mistakes. The key is not to avoid mistakes or learn from them but rather become better because of them. Do this best by learning from others' mistakes. For this, you must be an excellent team player and have good relationships with your colleagues. Understand what they did, why they did it, and why this choice either failed or succeeded.
Be vigilant to your own mistakes and weaknesses, too – so that you stay on a continuous path of progress.
Share What You Learn with Others for Continuous Learning
There's no need to wait for training sessions. Every day you can learn something that will make you better at your job. When you do, share it with others. The result will be a well nurtured community of learners who are sharing latest processes, innovative ideas, and tips.
You'll enjoy a support network of likeminded professionals – and networking is always a great source of career opportunity. Actively networking online and learning will also improve valuable visibility to employers.
Improve the Area Around You
A tidy work environment is the key to a tidy mind. Having a meticulous workplace accommodates a meticulous personality. This helps to make you a quality assembler who can better focus on the task at hand.
As an assembler, you must have high attention to detail. If your workspace is untidy, it would be very difficult for you to maintain a level of precision. This could add stress in your work environment and make assembly more difficult, reducing the quality of your work, productivity, accuracy, and job satisfaction.
Review Each New Assembly Process One-By-One
When you are faced with a new assembly process, you should review it to make sure that you are doing it correctly. If there is something in the instructions that doesn't make sense, you must ask for clarification.
If you feel that something could be done more efficiently, then it's worth taking the time to find out. This will help you become more efficient and effective in your role.
Recognize Errors
Without identifying errors, you will not be able to know if you are assembling a product to a high standard, until much time has already been wasted. Start keeping a personal error log to monitor errors and how you solved them. This will help you in the future. You will identify potential errors faster, and understand why they are occurring, and be more adept at correcting them.
Take Breaks to Stay Focused on Tasks
The brain also needs a break from its work, which is why several studies suggest taking breaks as a way of staying productive.
Taking breaks and resting the brain helps increase creative thinking, boost your mood, and maintain focus. The benefits of breaks are critical to your performance.
Take the Fast Lane to the Best Assembler Jobs
You can improve your performance in assembly jobs in 60 minutes, by employing these tips and focusing on your own performance and skills.
This will help you throughout your career as an assembler, and make you a happier, more effective, and more valuable employee and candidate to businesses.
Submit your resume to Coast Personnel today. We can help you find some of the best assembler jobs available, and improve your career in a job you're great at, fast.
https://www.coastjobs.com/wp-content/uploads/2021/08/shutterstock_1381707188.jpg
563
1000
Coast Personnel
http://www.coastjobs.com/wp-content/uploads/2019/02/Coast-1030x434.png
Coast Personnel
2021-07-19 12:00:42
2021-08-02 15:22:39
How to Improve at Assembler Jobs in 60 Minutes