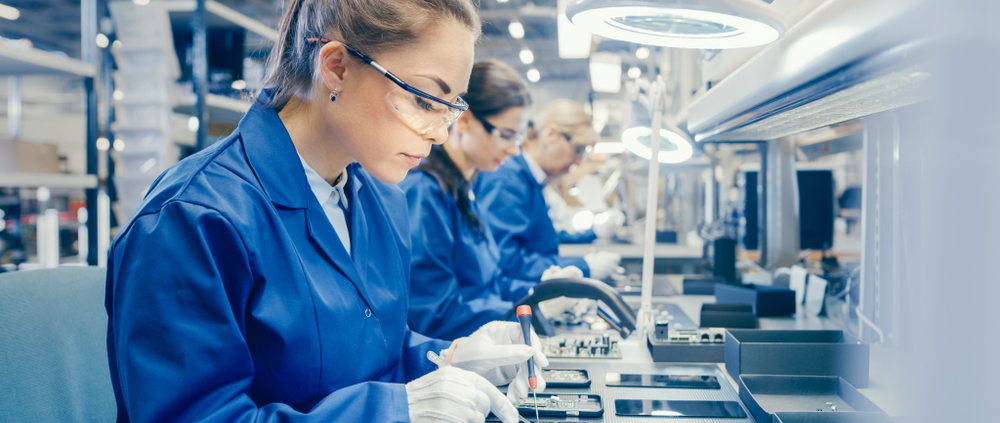 Why Is My Search for Electronic Assembly Jobs Failing?
Electronic Assembly Job Search Mistakes to Avoid
Finding new electronic assembly jobs can be tough. Especially when there are many people looking for the job you want. If your search for a new job is proving a tiresome trial, it's probably because you're making one of the following five common mistakes.
You're Applying for Too Many Jobs
In your desperation to land a job in electronic assembly you're applying for as many jobs as you can. That's a scattergun approach that rarely works. If you are lucky enough to get a job from this approach, it's 99% sure to be the wrong one.
The trouble with this approach is that you don't have the time to think about the job or the employer. You are either overqualified or lack the skills required. Either way, your application lands in the slush pile. The trick is to be more selective. Match your skills to the job advertised and your experience to the role the hiring company needs filled.
You Don't Personalize Your Resume
This often goes hand in hand with mistake number one. You must compose a resume in the correct format, highlighting the skills and experience that the employer needs. This means spending some time rewriting your resume so that it aligns with the job description.
Remember, it's better to spend more time on fewer applications and get those applications right. You'll benefit from more positive results and more requests for interview.
A bonus tip here is to type out your application form answers on a new Word document before filling in the application form. This will ensure that you capture any spelling mistakes and grammatical errors before you make them on the application form itself.
You Interview Poorly
We get it – you're nervous about the interview. Who isn't? Do you know what makes other candidates better interviewees than you? Preparation. That's the key. Think of a few examples from your previous jobs that you can use to demonstrate your experience and skills – the experience and skills that match those outlined in the job description. The interviewer wants to hear you explain these in your own words.
Make sure that you also do your research about the hiring company, and have two or three prepared questions to ask at the end of the interview. This will show that you're keen for the job, and eager to work for the employer (but whatever you do, don't ask about the money – you want to show the job means more to you than a paycheck at the end of the month).
You Don't Know Your Perfect Job
So, what is your perfect job? Have you sat down and thought about what you want from a job? Do you want to work with others, or on your own? Do you want a job that offers training and development opportunities? What about the commute? How close to home should your employer be? Would flexible hours suit you best, or are you happier working a fixed shift pattern?
Think about the kind of company you wish to work for, the kind of people you want to work with, and the kind of role you want to do. The more detailed your goals, the more likely you are to find a job you'll love – and the more knowledgeable you'll be about the compromises you are willing to make.
You Aren't Using a Professional Staffing Agency
Have you ever wondered why hiring companies use staffing agencies to find new recruits? It's because doing so streamlines the whole process, and the hiring company gets better-quality candidates sent to them. As a recruiting specialist, it's our job to make our clients (your potential employers) happy. If we don't, we don't get paid. We do this by intimately understanding our clients and the roles they need filled, and by having the same understanding of our candidates.
What You Can Expect When You Search for a Job Through Coast Personnel
We earn our living by matching the right candidate to the right job and employer. It's in our best interest to get to know you, and help you present yourself best. That's why we'll help you define your ideal job. We'll help you compose a winning resume. We'll even help with your interview technique. And we'll help you target the electronic assembly jobs that are most suitable to you – the ones you have the best chance of landing.
Most importantly, because of our close relationship with our clients, we'll give you the inside track to the unadvertised (or about to be advertised) jobs market. You'll be first on one of our clients' radars when they discuss their requirements with us. Stop being disappointed in your search for a new electronic assembly job. Contact Coast Personnel today and let us help you get to where you want to be.
https://www.coastjobs.com/wp-content/uploads/2020/07/shutterstock_1381707164.jpg
563
1000
Coast Personnel
http://www.coastjobs.com/wp-content/uploads/2019/02/Coast-1030x434.png
Coast Personnel
2020-07-30 10:08:31
2021-03-30 13:14:29
Why Is My Search for Electronic Assembly Jobs Failing?