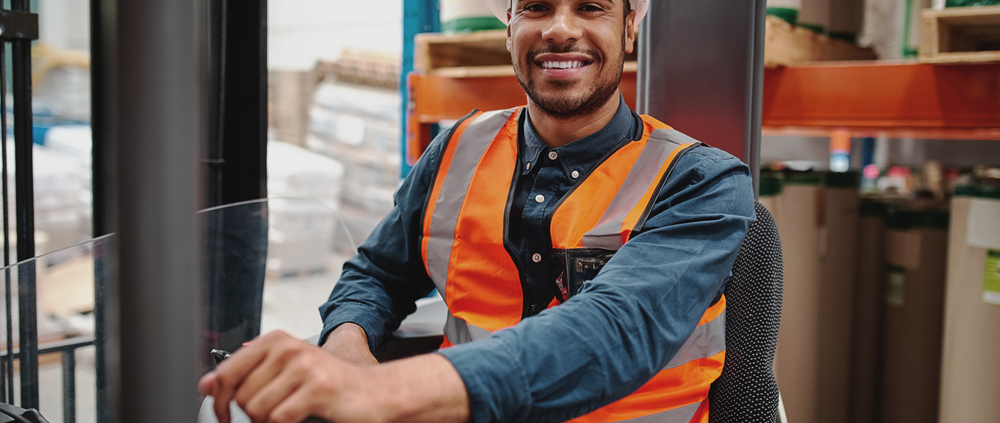 How to Land Forklift Operator Jobs
What Education, Skills and Experience Gets the Best Forklift Jobs?
Forklift Operator jobs are among the most widely available in the United States. A wide variety of companies across most business sectors use forklifts, and you'll find forklift jobs in pretty much every city across the United States. Your forklift operating skills will get you a job wherever you live, and forklift operators who are OSHA certified should enjoy a stable and well-paid career.
Are Forklift Operator Jobs Good Jobs?
According to salary.com, forklift operators earn an average of more than $37,000 per year. If you're not interested in continuing your education after high school, you'll find that life as a forklift operator offers good money and a lot of job variety. If you're wondering if forklift operator jobs are for you, consider these benefits:
You don't need a college degree
There are plenty of forklift jobs everywhere
No two days are the same
You can work at your favorite companies and benefit from the perks of a job in a company you love
What Work Will You Do as a Forklift Operator?
As a Forklift Operator, you could work inside in a warehouse or distribution center, or outside in a stockyard. As you progress and gain experience, your daily duties and responsibilities are likely to increase. You should expect to:
Load and unload goods. You may be unloading from trucks, ships or planes, depending on where you work.
Move goods around a warehouse, stacking them safely.
Be responsible for the safe operation of forklift trucks.
Ensure that loads are secure.
Perform equipment checks at the start and end of your shift.
Load and unload by hand.
You may work on your own or as part of a team, and you may also be required to undertake other warehouse tasks.
Some Forklift Operator jobs involve moving delicate items, while others require you to shift heavy, cumbersome loads.
Training for Forklift Operator Jobs
Employers search for forklift operators who are certified as OSHA compliant. This proves that you have attained a standard that qualifies you as among the best forklift operators. OSHA certified forklift operators help their employers to prevent accidents that can demoralize workers and lead to hefty fines and costly medical expenses.
The training consists of formal lessons and on-the-job instruction. The lessons may take place in a classroom setting, face-to-face meetings, or by video or online content.
What Forklift Operator Jobs Could You Apply for?
Once trained and certified, there will be many different warehouse job openings available. You may also climb the career ladder to work in a supervisory role or as a Warehouse Manager. Working as a forklift operator is a great way to get into your preferred industry – even the film industry needs forklift operators to move props and work on movie sets (what a way to meet the stars!).
How Do You Get Started as a Forklift Operator?
Most employers of forklift operators stipulate that you must be at least 18 years old. It's likely that you'll need a high school diploma or GED. Training for OSHA certification is provided by your employer, and you will be evaluated every three years to ensure that you remain compliant with all the rules and regulations. Often, the best way to become a forklift operator is to start out as a warehouse worker and show enthusiasm to get behind the wheel.
To learn about some of the best Forklift Operator jobs across the United States, register with Coast Personnel Services today.
https://www.coastjobs.com/wp-content/uploads/2020/02/shutterstock_1698559012.jpg
667
1000
Coast Personnel
http://www.coastjobs.com/wp-content/uploads/2019/02/Coast-1030x434.png
Coast Personnel
2020-02-28 09:06:22
2021-03-30 14:07:54
How to Land Forklift Operator Jobs