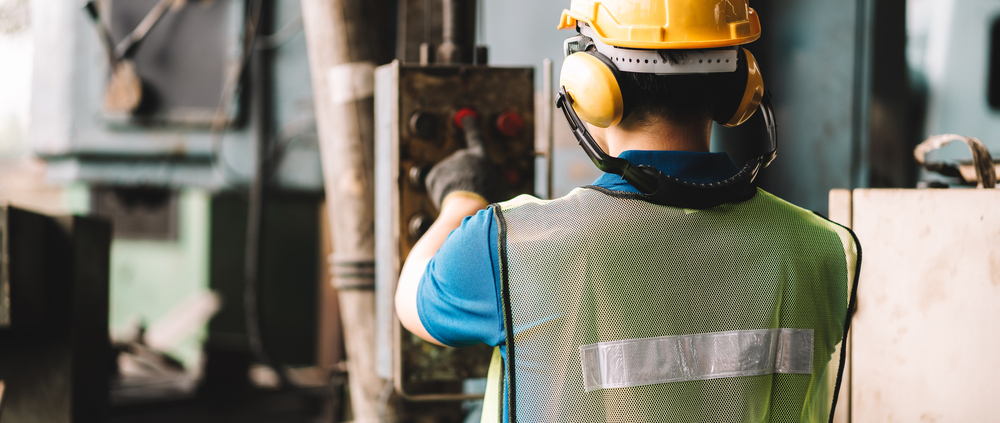 What Is the Perfect Interview Technique for Manufacturing Jobs?
Strategies for a Successful Job Interview in the Manufacturing Sector
Does interviewing for manufacturing jobs make you nervous? You're not alone. Most candidates feel anxious about job interviews. When you've made it deep into the hiring process, you don't want nerves to hurt your chances of landing the job.
According to Zety, an open position attracts an average of 250 resumes, yet only four to six candidates will be interviewed. The job is within reach. Now you need to show why you're the ideal hire.
You've taken the right step by finding this article. Keep reading to learn how to prepare before the interview and effective strategies to use for successful interviewing for manufacturing jobs.
Why Should I Prepare for a Job Interview?
We prepare for many events throughout our lives: we have dress rehearsals for plays in elementary school, take lessons before our driving test, and attend childbirth classes to prepare for labor. Your job interview requires the same level of preparation. You'll feel more in control and that will be reflected in more confident answers.
Interview Tips for Manufacturing Jobs
Invest the time and effort into these crucial interview tips:
Research the Company
Check the company's website and social media. These will highlight their achievements and any recent changes to the company structure. Search on LinkedIn for current employees – especially those in management roles – to see articles they've written or shared.
Rehearse Your Responses
There's a delay between applying for a position and interviewing for it. Review the job posting to refresh your memory. The required job skills – hard and soft – will signal the type of questions you can expect. Think of three to five projects where you showed these skills and rehearse your responses.
Jot down notes as you practice. Include enough detail to remember your key points, but not so much that you sound unnatural.
Check Your Appearance
Specifics about what to wear depend on the company and the role. If you're unsure, it's better to dress more formally rather than too casually. A tidy appearance shows professionalism. Iron your clothes, remove scuffs from your shoes, and style your hair.
Plan Your Route
The worst mistake you can make is being late. Plan your route in advance by checking commute times through Google Maps or Waze. Use them as a guideline, adding a buffer to account for traffic or a wrong turn.
Give a Confident Handshake
The pandemic may have kicked the handshake to the curb. So if regulations advise not to, fill the void with a prepared stand-in – a confident greeting complemented with eye contact.  Smile as you greet the hiring manager. It makes you more likeable, and it releases hormones that help you to relax.
Understand the Question Before You Respond
If you're asked a question that's unclear, politely ask the interviewer to clarify. Neither of you benefit from you forging ahead with a response that doesn't address the intended topic.
Answer Questions Using the STAR Method
Manufacturing jobs require specific skills. Each interview question is intended to assess one of them. Structuring your responses with the STAR method ensures you communicate what you bring to the role.
S – Situation: Explain the background of the situation
T – Task: Describe what was required from you or your team
A – Action: Outline the steps you took to solve the problem
R – Results: Share the impact you had on the company
Stay Calm If a Question Stumps You
If the interviewer asks about a topic you're not familiar with, remain calm and ask for clarification. For manufacturing jobs, you might realize they're using a term that you know by an alternate name.
If you're still stumped, address your knowledge gap. Relate another time you were unfamiliar with a concept and the steps you took to enhance your learning. Few candidates will have in-depth experience with all the required skills. Emphasize that you're resourceful and eager to learn.
Practice Your Interview with a Staffing Agency
Rehearsing for interviews is the best way to succeed. Coast Personnel Services offers tailored interview coaching to help you excel. Upload your resume to get started. As staffing specialists, we provide an insider's perspective on the questions interviewers ask and the answers that make you stand out from the crowd.
https://www.coastjobs.com/wp-content/uploads/2021/04/shutterstock_1939150369.jpg
667
1000
Coast Personnel
http://www.coastjobs.com/wp-content/uploads/2019/02/Coast-1030x434.png
Coast Personnel
2021-04-05 12:00:01
2021-04-28 12:26:25
What Is the Perfect Interview Technique for Manufacturing Jobs?