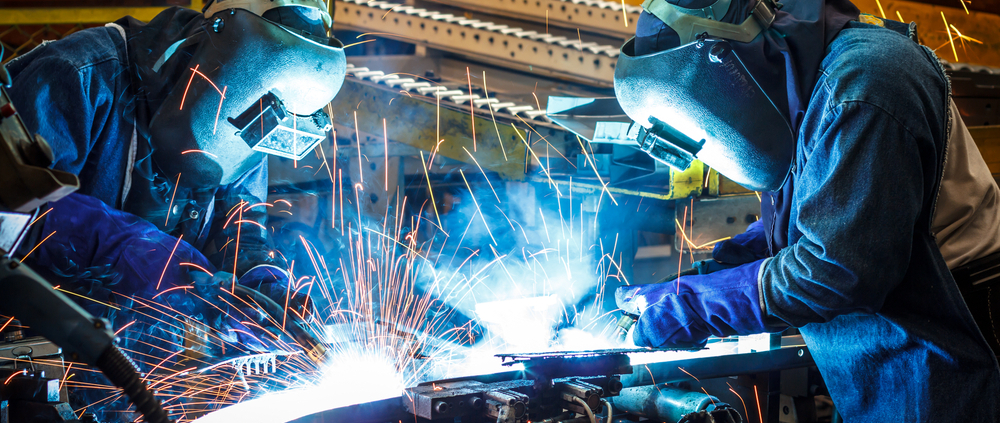 Tips to Upskill and Advance Your Career in Manufacturing Jobs
Invest in Your Future and Prepare
Could upskilling be the way to advance your career in manufacturing jobs? You know it's going to take some effort and dedication. But what's in it for you? And how do you go about it?
A PwC Annual Manufacturing Trends report shows that 74% of manufacturers are considering changing work methods to improve operational efficiencies. 55% intend to launch a new product or service, while 38% are considering entering a new market.
To thrive in your career in manufacturing jobs you must keep pace. In this article you'll learn why, and how.
The Benefits of Upskilling
There are many benefits to be gained by following a path of professional development. These include:
·      Improves Your Standards of Work
Taking pride in your work gives you a sense of purpose, motivation, and satisfaction. As you learn new skills and improve your ability, the quality of your work should improve. This makes you more valuable to your team and your employer.
·      Improves Employability
When well-trained and versatile, you bring a lot to the table for employers with your enriched resume:
Highly adaptable
Open to change
Soft skills needed by technology to operate, and cannot replicate
A respect and understanding of the need for new technology
Such skills make you highly employable. Be sure to include them on your resume.
·      Creates Job Security
The more skills you have, the more indispensable you become. Even if one employer can no longer justify your role, your enhanced abilities will create opportunities elsewhere.
·      Creates New Opportunities
When you learn new skills, you'll discover different career paths that could lead to greater job satisfaction and/or higher salary.
·      Strengthens Your Network
Attending training or different facilities introduces you to likeminded professionals – creating new friendships and connections that may lead to future job opportunities.
·      Discover New Passions
As you discover new career paths, you may discover new passions – a personal development many seek in their careers.
Upskilling Options
There are various ways you can actively invest in your own future and upskill, such as:
·      Sign Up for Training Courses
If your employer offers to invest in your professional development, grab the opportunity. But don't sit and wait – let your boss know your goals, so that he or she can help plan and provide for your career development.
·      Get New Certifications
Broaden your expertise and skills coverage with certifications. Aim for those that most apply to your current role, but don't be afraid to gain certification beyond this.
Certification demonstrates competence and commitment to employers, providing you with new opportunities with your current employer and others.
·      Take Online Courses
Online training is universally accessible and flexible. Use it to your advantage and learn in your own time.
·      Consider Mentorship Programs
Mentorship has proven itself as a superior way to learn on the job. You'll receive honest and constructive feedback while learning from a professional's experience and in-depth knowledge.
·      Go Back to School
Don't be afraid to take this step if it means your future will be stronger when you qualify. With a skills gap in manufacturing jobs, investing in yourself today could create a highly rewarding tomorrow.
A specialist staffing agency may be able to find you temporary positions while you are studying, helping you earn while you learn.
·      Ask About Career Development at the Start
Upskilling often requires the support of your employer. If you're searching for manufacturing jobs, be sure to ask how they will support your professional development.
·      Register with a Specialist Staffing Agency
Partnering with a specialist staffing agency like Coast Personnel will help you find the right employer and land manufacturing jobs to suit your capabilities, your learning ethic, and your future. We will match your skillset to the best opportunities available.
We also provide temp-to-perm manufacturing opportunities, and explain all the pros and cons. Such contracts will help you learn new skills and meet new people, without committing to permanent contracts.
Don't Wait – Advance Your Manufacturing Career Today
A good employer plays a key role in your ability to upskill and advance your career in manufacturing. However, your future is your responsibility. You must ensure you are actively seeking to progress in your career by learning new skills, gaining more certifications, and finding an employer who supports your valuable mindset to progress.
Contact Coast Personnel today and start your future.
https://www.coastjobs.com/wp-content/uploads/2021/03/shutterstock_626818859.jpg
673
1000
Coast Personnel
http://www.coastjobs.com/wp-content/uploads/2019/02/Coast-1030x434.png
Coast Personnel
2021-03-08 12:00:12
2021-03-30 14:48:09
Tips to Upskill and Advance Your Career in Manufacturing Jobs