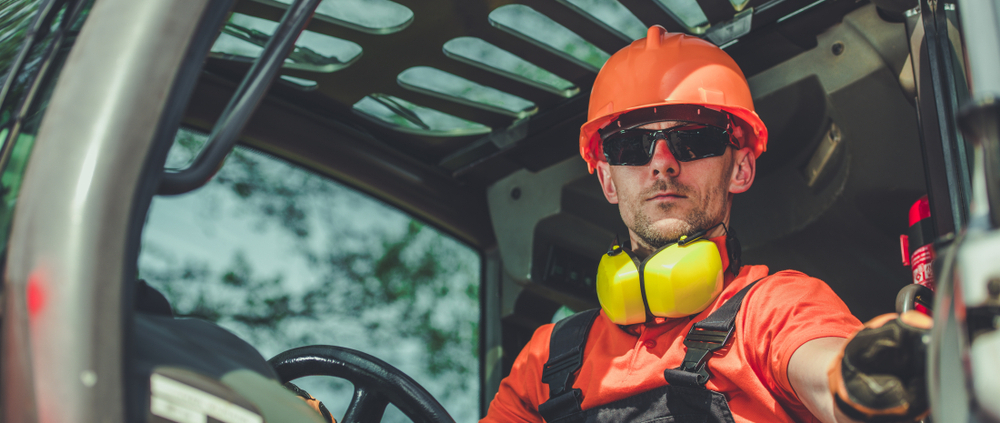 How Do You Become a Machine Operator?
The Skills to Have and the Steps to Take
You've seen a job posting for machine operator jobs, and the salary and job description appeal. However, there's a problem.
Unemployment rates hit a worrying high of 14.7% back in April 2020 when the pandemic took hold – the highest since the Great Depression. The economy is recovering, and this has now fallen to 6.2% (February 2021). Thus, there are many more Americans competing for the same jobs.
What salary and benefits should you expect? What skills do you require, and how do you become the standout candidate to get machine operator jobs near you?
What Does a Machine Operator Do?
As a machine operator, you'll operate, control, and maintain sophisticated machinery in manufacturing. Other duties include:
Testing machines before use
Identifying faults and potential problems, and acting to repair or report accordingly
Ensuring correct use and maintenance, including correct cleaning procedures during and after use
Supplying machinery with raw materials required for the product
How Much Does a Machine Operator Get Paid?
According to salary.com, the average entry-level hourly rate for machine operator jobs is $16.58. This increases with experience and responsibilities, with an average top rate of $23.02 per hour.
The more skills, experience, and certifications you have, the higher you'll earn. There is great potential for career progression in machine operating, with the opportunity to fill various roles.
What Skills Are Required?
The following skills or knowledge in these areas will line you up as a strong candidate:
Mechanical knowledge (including varied machinery capabilities and performance assessment)
Manufacturing Experience
Math
Stamping Press
Forklift Experience
Plastics Extrusion
Calipers
Plastic Injection Molding
Plastics Blow Molding
Don't panic if you haven't got these! While machine operator experience is great to have on your resume, having no experience doesn't eliminate you. Many employers will help you learn on the job.
Employers are searching for the following skills that will help you to excel as a machine operator without previous direct experience:
Communication skills
Organizational skills
Problem solver
Good people skills
Repair ability
A good listener
Attention to detail
Multi-tasking skills
Enthusiasm
Willingness to learn
A strong work ethic
Coaching ability
Critical thinker
Honesty
Steps to Take to become a Machine Operator
To become a machine operator, you should take the following steps:
Step #1: Earn a High School Diploma
This is a typical minimum requirement for a machine operator job. If you want to really stand out from other candidates and advance your career possibilities, obtain an associate degree in heavy machinery or operations.
Step #2: Complete an Apprenticeship
If you don't obtain a degree, you could complete an apprenticeship program whereby you learn the skills on the job alongside coursework. This usually takes three to four years.
Step #3: Gain the Certifications
Here are the most common certifications asked for by employers of machine operators:
Driver's License
Forklift Certification
HACCP
CDL/CDL A/CDL B
Non-CDL C
OSHA 10
Welding Certification
Crane Certification
Safe Quality Food Certification
Of course, you should aim to obtain the certification required for the role you desire. However, the more certifications you hold, the more valuable you are to employers. This broadens your job opportunities, and puts you in a better position for salary negotiation.
Step #4: Get in Touch with a Specialist Staffing Agency
A specialist staffing agency – like Coast Personnel – will match you up to vacancies that are often not seen on jobs boards. We can give you the advice you need to ensure your resume is optimized. We can also help you prepare for your job search in operator jobs – from interviews, to following up afterwards.
Most importantly, as a specialist staffing agency we can help you land placements that best suit you – for example, temporary or contract-to-hire positions that enable you to:
Get your foot in the door with machine operator jobs
Test the waters to experience a role first-hand
Potentially find a permanent role at the end of your contract
Learn new skills
Meet new, likeminded people
These are all opportunities we can help open for you, as well as direct permanent employment.
Take the Fast-Lane to Machine Operator Jobs
Whatever your skills and certifications, all you need are the opportunities. Contact Coast Personnel today. We'll fast-track you to employers we just know you'll get along with, earn well from, and gain a rewarding career in machine operator jobs.
https://www.coastjobs.com/wp-content/uploads/2021/03/shutterstock_1489805399.jpg
667
1000
Coast Personnel
http://www.coastjobs.com/wp-content/uploads/2019/02/Coast-1030x434.png
Coast Personnel
2021-03-15 12:00:17
2021-03-30 14:53:15
How Do You Become a Machine Operator?