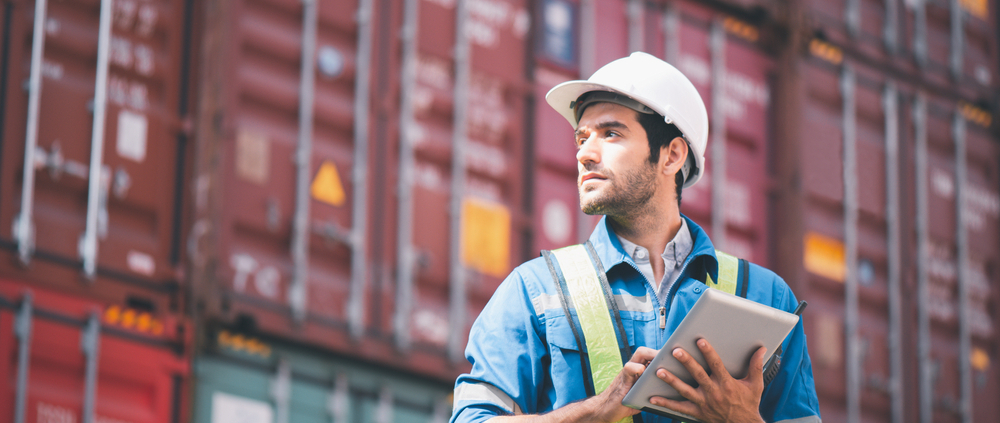 Searching for Warehouse Jobs? Here's How to Get a Staffing Agency Working for You
Your No-Hassle Job Search Strategy
The hunt for warehouse jobs can be stressful and time-consuming. You may not know where to look for the best opportunities, how to find an employer that suits your personality, or how to beat your competition.
Despite the number of jobs available in the sector (at the time of writing, there are more than 200,000 warehouse jobs advertised on LinkedIn), it takes a lot of effort to land a job. Research from TalentWorks found that it takes 100 to 200 applications to receive a job offer. If you make five applications each working day, it could take eight weeks to get an offer for a job in warehousing. Even then, you won't be sure it's the right job for you.
What you need is a smarter way to search for your next job. In this article, we show you how to get a staffing agency to work for you, reducing the hassle and stress of job hunting to find your ideal role faster.
There Are Many Benefits of Partnering with a Staffing Agency
Whatever your level of experience, a good staffing agency will help you get the job you want. They spend time getting to know you, and then seek to match you with the employer where you are most likely to prosper, in roles that range from temporary to permanent.
There are many benefits to partnering with a staffing agency as you search for your next job in a warehouse, including:
·      It Costs You Nothing
Staffing agencies make their money by charging hiring companies to find suitable employees. You shouldn't pay a cent – if a staffing agency asks for any payment from you, walk away.
·      You Get Free Career Guidance and Job Searching Help
Experienced recruiters understand the market like the back of their hand. They will help you navigate your job search, providing tips on resume writing, help with your interview technique, and, as your relationship with your recruiter develops, you will find their help invaluable when you are ready to move up the ladder in warehouse jobs.
·      You Cast Your Job Search Wider
A well-connected staffing agency will present you with a wide spectrum of options. Hiring companies use staffing agencies because it reduces their hiring burden. Many of the best jobs are made available through staffing agencies rather than by advertising via online jobs boards.
·      You Save Time
Because the staffing agency is motivated to place you (it is how we earn our fees), they become active on your behalf. We work hard to match your skills, experience, qualifications, and job desires with the best opportunities at the best companies. Sit back and relax, or spend the time you save to develop your knowledge and skills to make yourself even more attractive to prospective employers.
Tips to Find Your Next Warehouse Job Through a Staffing Agency
Here are some tips on how you can get the most from the partnership you form with your staffing agency.
·      Provide All the Relevant Information
Make sure you are open and honest with your recruiter. When you talk with them, be sure to state:
Your employment goals
Your qualifications and experience
Your salary expectations
Any outside interests that you have
Don't be shy about any challenges you face (for example, needing to look after children, which may make some shifts impossible for you).
·      Keep It Professional
As friendly and casual as your relationship may seem, it is imperative that you maintain a certain level of professionalism in all your interactions. Be punctual, keep your word, dress for the occasion, and show your recruiter that you mean business.
Make a list of your concerns and any questions you have before talking to your recruiter, and if there is anything you are unsure about, ask for clarification.
·      Keep an Open Mind
Your recruiter is an expert in connecting people like you to well-matched jobs. Consider every opportunity that is presented you. This includes temporary work. The staffing agency may have temporary roles available while they are searching for the right permanent job for you. You'll be earning, eliminating gaps in your resume, and maintaining your skills.
Search for Warehouse Jobs Without the Hassle
When you partner with a staffing agency in your job search, you are more likely to find a great job faster. You can access their experience in the jobs market, and receive targeted advice and career guidance – without spending a single dime.
To work best with your staffing agency, follow the tips we have outlined above. The best recruiters will make sure they use all the information you provide in their search efforts.
As a specialist agency, Coast Personnel's recruiters have a wealth of knowledge and experience to put to work for you. If you're looking for warehouse jobs, submit your resume to take the first step in your job search.
https://www.coastjobs.com/wp-content/uploads/2021/05/shutterstock_1921510694.jpg
667
1000
Coast Personnel
http://www.coastjobs.com/wp-content/uploads/2019/02/Coast-1030x434.png
Coast Personnel
2021-05-03 12:00:52
2021-05-25 17:36:15
Searching for Warehouse Jobs? Here's How to Get a Staffing Agency Working for You