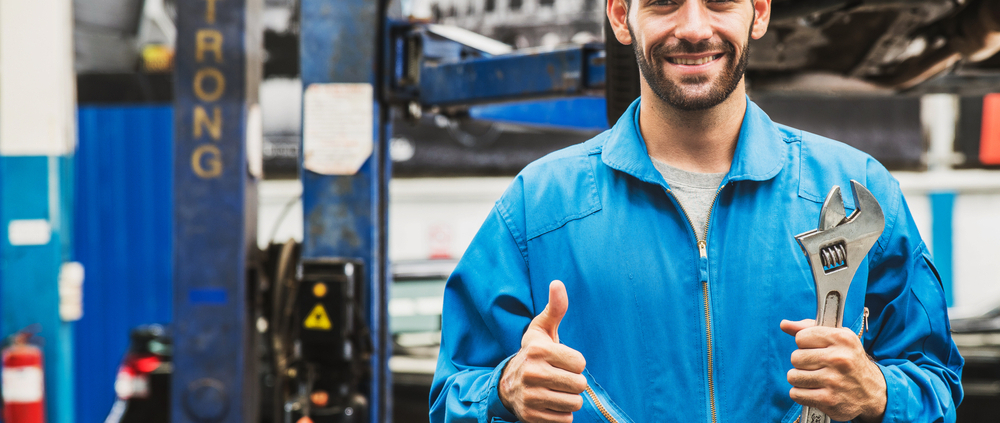 How to Find the Perfect Maintenance Mechanic Job
Job Search Advice for Industrial and Manufacturing Positions
Maintenance mechanic jobs felt the fallout from the COVID-19 pandemic. Reduced production schedules forced staffing reductions across the industrial and manufacturing sectors. As normalcy begins to return, job seekers are waiting to see what this means for employment levels.
According to Deloitte, there were 543,000 fewer manufacturing jobs in December 2020 compared to before the pandemic. But it's not all bad news. A poll of industry executives shows 63% feel somewhat or very positive about the outlook for 2021.
Although there is optimism about growth, the market for maintenance mechanic jobs is still tight. Learn how proven strategies can give your job search a competitive edge.
What Education and Skills Do Employers Want?
Some industrial and manufacturing positions only ask for proof of a high school diploma. Others require industry certifications. Specific skills for maintenance mechanic jobs depend on the company, but more general skills include:
Manual dexterity
Creative problem solving
Attention to detail
Verbal and written communication
Time management
Teamwork
Strategies for Finding Maintenance Mechanic Jobs
Candidates are more successful when they approach their job search in a strategic manner. Use these strategies to land your perfect job.
Define What You Want in a Role
Before applying for jobs, decide what you want and need in a role:
Within the industrial and manufacturing sectors, it's difficult to find external candidates for managerial positions. Most don't have the necessary balance of technical knowledge and people-management experience. If advancement is important to you, find out whether the company places value on internal promotions.
Update Your Resume
In today's tech-savvy world, every job hunter still needs the most basic of tools: a resume. Hiring managers spend little time looking at a resume before deciding whether to pursue the candidate for interview or reject. Your resume should highlight your skills in a format that's easy to scan.
Resume building tools are available online. The catch? Some take you deep into the process before mentioning you'll need to cough up cash for basic things like downloading it. Staffing agencies, such as Coast Personnel Services, offer resume help at no cost (because your success matters to us).
Attend Job Fairs and Industry Conferences
Attending networking events, such as job fairs and conferences, is a worthwhile investment. Since multiple employers are in one place, it maximizes your chance for face-to-face interactions.
Industry conferences tend to attract managers. They'll be impressed by a maintenance mechanic taking an interest in learning. A few conferences to add to your calendar include:
At any networking event, listen as much as you speak. If appropriate, follow up afterwards through email or LinkedIn. Don't be pushy; instead, identify a meaningful way you can connect, perhaps by sending a news article on a topic you discussed.
Prepare for the Interview
Spend time familiarizing yourself with the company. Check their website, follow their social accounts, and search for news stories. These will arm you with talking points you can mention during the interview.
The job posting is a cheat sheet for predicting the interview questions you can expect. Think of a project or situation where you demonstrated each skill. Do this for the hard and soft skills. Both are important to show you're a well-rounded candidate.
On the day of the interview, give extra attention to your appearance. Check the traffic reports to make sure you arrive a few minutes early.
Register with a Staffing Agency
Job searching takes time and effort. Registering with a staffing agency can make the process faster, simpler, and more effective.
Coast Personnel Services works with some of the best companies in manufacturing and industry to fill their open positions – meaning we have jobs that are not advertised elsewhere. With one click, you might be considered for roles at multiple companies.
Upload your resume to get started with our candidate services. We'll review your resume and offer suggestions for improvement. Interview coaching is also available.
https://www.coastjobs.com/wp-content/uploads/2021/04/shutterstock_1666447390.jpg
667
1000
Coast Personnel
http://www.coastjobs.com/wp-content/uploads/2019/02/Coast-1030x434.png
Coast Personnel
2021-04-12 12:00:54
2021-04-28 12:31:32
How to Find the Perfect Maintenance Mechanic Job